Co-chairs: 
Jon Hall, Land Conservancy of SLO: jonh@lcslo.org
James Moore, County of SLO Department of Agriculture/Weights & Measures: jmoore@co.slo.ca.us
Amy Smart, Templeton Las Tablas RCD: amy@us-ltrcd.org
Mapping contact:
John Sayers, California State Parks: john.sayers@parks.ca.gov
Newsletter & website contact:
CeRae M. Speidel, County of SLO Department of Agriculture/Weights & Measures: cspeidel@co.slo.ca.us
Meetings:
Quarterly.  Contact WMA for more information
Noxious weeds can negatively impact both our local economy and our cherished natural resources. There are many non-native, invasive plants established within San Luis Obispo County, threatening some of our most recognizable natural landmarks. Yellow starthistle, artichoke thistle, and purple starthistle can all be found in the hills surrounding the scenic Morros. If left unchecked, these thistle infestations will likely expand, reducing rangeland productivity for county ranchers, whose cattle avoid the spiny, unpalatable plants. In addition, these weeds degrade our critical wildlands by displacing desirable native vegetation and diminishing the habitat value for local fauna.
WMA Purpose
Although the issue of noxious weeds has not raised the concern of the general public like other more high profile ecological problems, the damage caused by invasive plants is unmistakable and recognized by countless economic, political, and environmental interests. A long-standing concern for the agricultural industry, noxious weeds are now well understood to be a major environmental problem as well, as non-native plants are increasingly invading even our most pristine natural habitats.
In recognition of the enormous problems that these invasive weeds can cause, and the coordinated effort that is required to effectively control them, the San Luis Obispo County Weed Management Area (WMA) was formed. The purpose of the WMA is multi-faceted: we are working to identify and map our county's worst weed pests, implement projects designed to prevent, eradicate, or manage these invasive plants, and educate our local residents about this issue.
Outreach Summary:
   Quarterly Newsletters
   Publications
Upcoming Events:
2022 CAL-IPC Symposium
CSU East Bay (Concord), July 18
Online, November 1-3
Register Here
WMA Meeting Minutes:
Project Highlights:
Eradication of 5 priority species from the South Central Coast Region (SLO & SB)
Limonium duriusculum -European sea lavender
Cirsium arvense -Canada thistle
Thinopyrum junceiforme –Russian wheatgrass
Cuscuta japonica -Japanese dodder
Linaria dalmatica –Dalmatian toadflax
Arundo in the Chorro Creek Watershed

Mapping and Control of Pioneer Infestations of Jubatagrass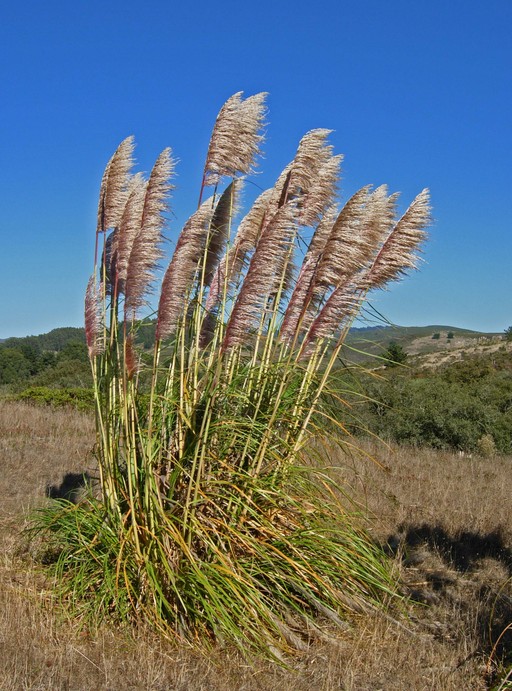 Veldt Grass Control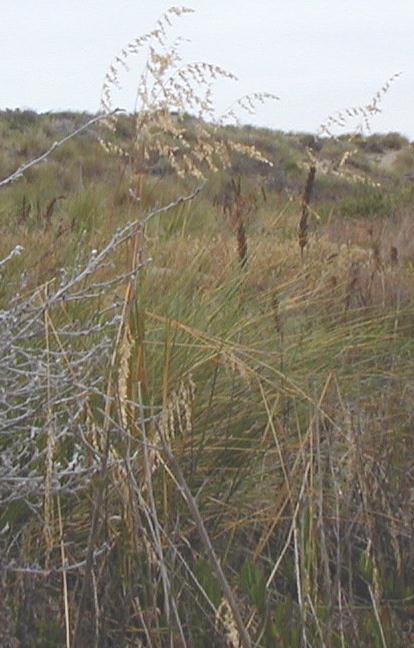 Carrizo Plain National Monument Yellow Starthistle Project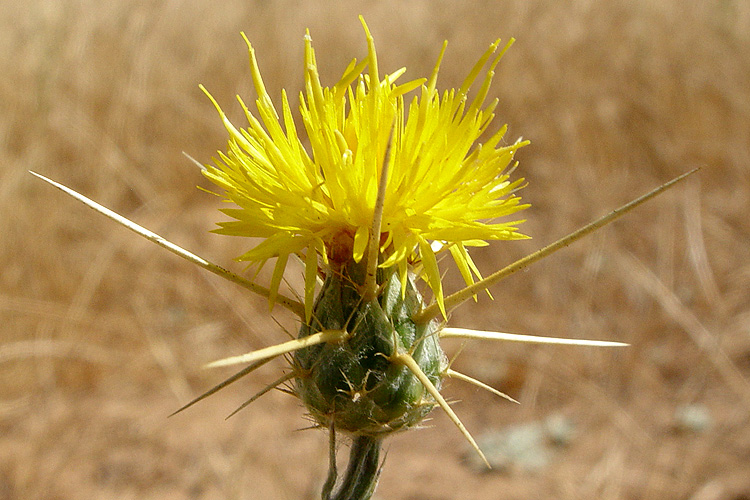 Rancher Cost Share Project for Yellow Starthistle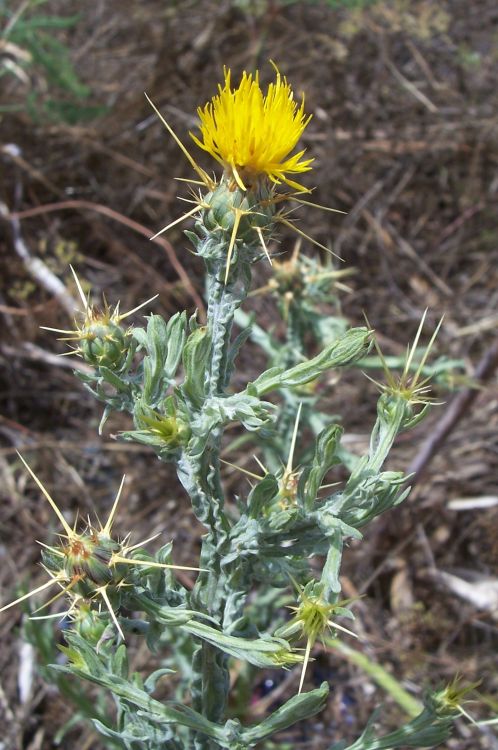 County Agriculture Department's Strategic Plan for Yellow Starthistle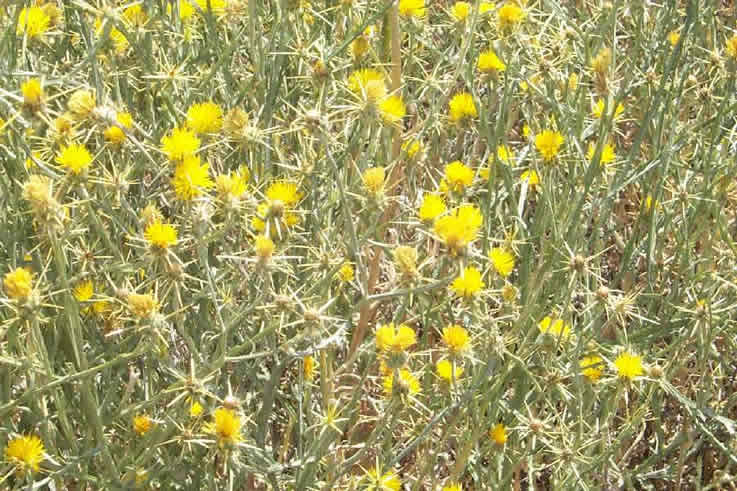 Species to watch for
Organizations on WMA's MOU
Bureau of Land Management – Bakersfield Field Office
Cal Poly State University – San Luis Obispo
California Conservation Corps – Los Padres Service District
California Department of Food & Agriculture
California Native Plant Society-San Luis Obispo Chapter
California State Parks – Oceano Dunes District
California State Parks – San Luis Obispo Coast District
California State Parks – San Simeon District
Coastal San Luis Resource Conservation District
Land Conservancy of San Luis Obispo County
Morro Estuary Greenbelt Alliance
San Luis Obispo County Department of Agriculture
San Luis Obispo County Farm Bureau
San Luis Obispo County Parks
San Luis Obispo County Public Works Department
Sierra Club – Santa Lucia Chapter
Small Wilderness Area Preservation – Los Osos/Morro Bay Chapter
University of California Cooperative Extension
Upper Salinas/Las Tablas Resource Conservation District
Other Regular Participants
California Department of Fish & Game
California Department of Forestry & Fire Protection
California Department of Transportation – District 5
San Luis Obispo County Cattlemen's Association
USDA Natural Resources Conservation District – Templeton Office
USFS – Los Padres National Forest