Source: California Invasive Plant Council

URL of this page: http://www.cal-ipc.org/index.php

Quick Links
Plant Profiles - Information clearinghouse by species...
Membership - Individual or organizational...
Store - Books, brochures, reports, gear, and more...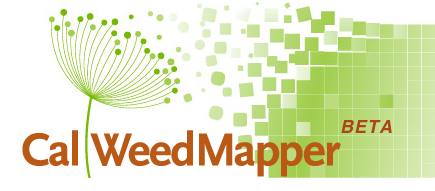 Across California, invasive plants damage wildlands. Invasive plants displace native plants and wildlife, increase wildfire and flood danger, consume valuable water, degrade recreational opportunities, and destroy productive range and timber lands. Cal-IPC works with land managers, researchers, policy makers, and concerned citizens to protect the state from invasive plants. More...
New at Cal-IPC.org...
Photo contest: Submit your entries by September 19. New! - Vote online. More...
Registration open: The 2014 Cal-IPC Symposium is October 8-11 in Chico! Early registration deadline September 10. More...
Thank you: Our Spring Campaign raised $25,000 for Cal-IPC programs and advocacy!
New video: Ken Moore shows woody weed management techniques. More...
Support AB 2402: Help support the state's network of WMAs! More...
Summer newsletter: WHIPPET online tool, eucalyptus reassessment, and volunteers in creeks. It will be posted online for non-members upon publication of our next issue. More...
Training video: 42 minutes on Prevention BMPs! More...
Climate adaptation: Resources for setting climate-smart management strategy. More...
BAEDN: Bay Area Early Detection Network. More...
Facebook: Stay up to date with Cal-IPC's breaking invasive plant news. "Like" our Facebook page.
California Invasive Plant Council
1442-A Walnut St., #462 ~ Berkeley, CA 94709
p: (510) 843-3902 ~ f: (510) 217-3500 ~ info@cal-ipc.org

Printer-friendly version