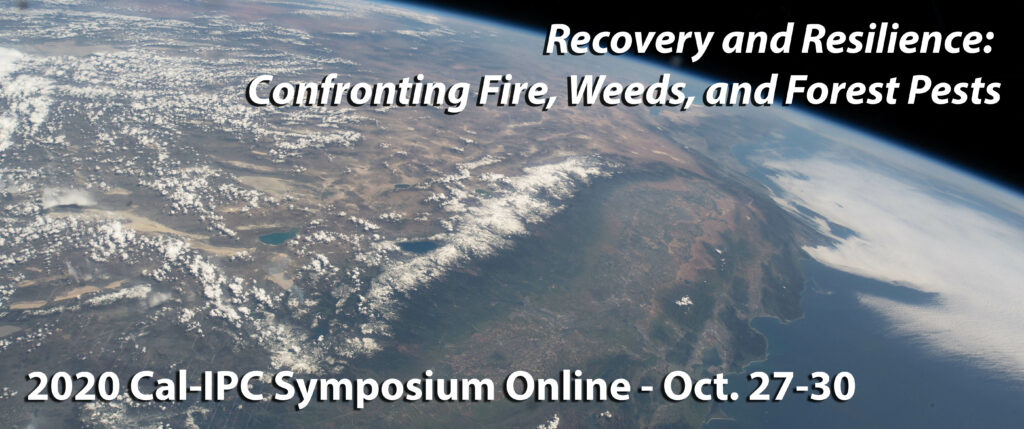 Thank you for another successful year!
Did you attend? Share your feedback! Let us know how it went. We realize that this was a new experience for many folks. Please share what worked, what could use improvement, and how we can best meet our community's needs in the future with our Symposium survey.
Gather for more session talks, discussion groups, and posters covering a wide range of topics related to invasive plant biology and management.
Thank you Symposium Sponsors! Our online format encourages connection to California's natural resource management community, with many recognition opportunities for sponsoring organizations.
Thank you to all who participated! Start taking pictures now and join us again in 2021.
The Online Auction raised $4,335 for Cal-IPC's programs. Thank you to donors, auction winners and participants. You make our work possible.
Thinking about sharing a talk or poster? Get more information here to plan ahead for 2021. We look forward to sharing your discoveries and lessons learned.
View award winners from previous Symposia and celebrate their success.
Looking for more content? See our Symposia Archive for presentations and proceedings for previous Symposia back to 1995.
---