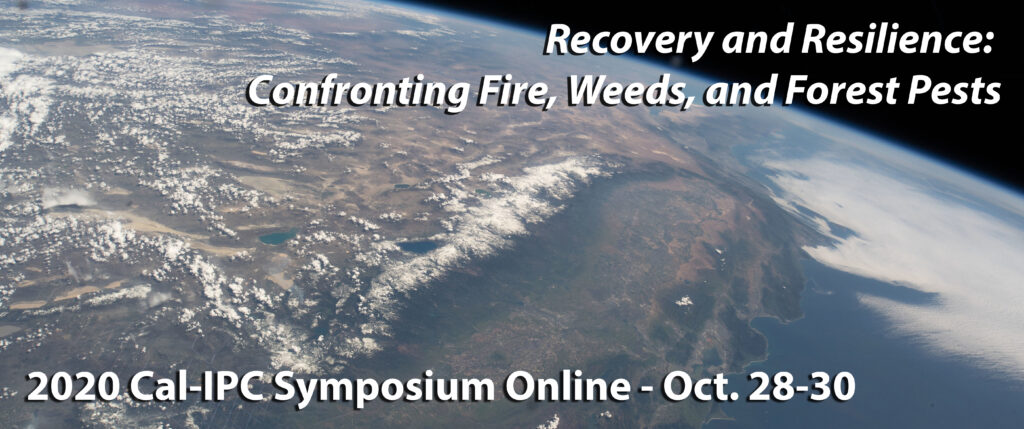 Join colleagues online to network, learn, and celebrate our hard work.
This year, we're gathering online! This offers us an opportunity to stay safe, while we connect with community members from across the state – and beyond – to get the latest updates on effective tools, relevant research, and strategic management approaches. Call for Abstracts is now open! Deadline July 15. Registration and other updates coming soon!
More information about our online meeting is coming soon.
Thank you to our Symposium sponsors for making last year a success! They connected to California's natural resource management community, and received recognition throughout the event, including a dedicated exhibit and poster session to engage with attendees. Check out our Sponsor benefits and plan now to join us in 2020.
Thank you to the generous donors, volunteers, and participants of last year's Auction & Raffle. We enjoyed a lively evening, and raised $5,000 for the Cal-IPC general fund. Start thinking now about what you could donate for a "virtual" Auction.
Take your pictures now to join the 2020 Annual Photo Contest! It's a great way to share your field work, and helps Cal-IPC tell the story of invasive plants and weed management. Contest opens July 15.
The Call for Abstracts is now open! Share your discoveries and lessons learned with a larger audience – across the state and beyond. Deadline July 15.
View award winners from previous Symposia and celebrate their success.
Looking for more content? See our Symposia Archive for presentations and proceedings for previous Symposia back to 1995.
---