Officers | At-large | Student Liaisons | Staff
2023 Board of Directors – Officers
Jason Giessow, President
Jason earned an M.S. in Restoration Ecology from San Diego State University in 1996. He has worked on large-scale Arundo eradication and habitat restoration programs in California since the mid 1990s. His main priorities are: implementing accurate and inexpensive mapping programs, aiding regional groups in the development of top-down watershed-based eradication programs, and facilitating the development of streamlined permitting. While his work has focused on southern California, he has worked with the Monterey Resource Conservation District on a multi-phase Arundo removal project on the Salinas River, and is engaged in Cal-IPC's efforts to map Arundo across the entire Central Valley.
Drew Kerr, Vice President

Drew Kerr is currently the Treatment Program Manager for the California State Coastal Conservancy's Invasive Spartina Project (ISP). Before joining ISP in 2005, when Estuary-wide Spartina treatment was just beginning, Drew was the Aquatic Noxious Weed Specialist for the King County Department of Natural Resources in Seattle, where he began his career in wetland ecology and invasive species management in 1999. During his years at KCDNR, Drew also worked on land use policy and regulation that established protected wildlife corridors and wetland complexes, and worked extensively with native Pacific Northwest amphibians. He received a BS in Environmental Policy & Behavior and a BA in Economics from the University of Michigan and holds a professional certificate in Wetlands Science and Management from the University of Washington. Drew's first involvement with Cal-IPC was attending the annual symposium in 2005 and he has only missed one annual symposium since then. Drew has a passion for ecology, particularly wetlands and aquatic systems, as well as protecting these ecosystems from the impact of noxious weed invasions.
Matt Major, Treasurer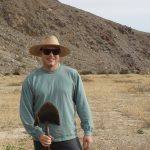 Project Manager, Orange County Parks
Amanda Cantu Swanson, Secretary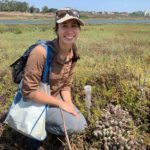 Amanda is currently the Orange County Reserve Manager  for the California Department of Fish and Wildlife. Previously employed as the Restoration Coordinator for the Newport Bay Conservancy (NBC), she has five+ years of experience in vegetation monitoring, plant community assessments, soil sampling and analyses, quantifying soil carbon and nutrient pools, invasive plant management, data management and data analysis. In September 2017, she received her PhD in Plant Biology with emphases in plant, soil, and landscape ecology. Her dissertation used biogeochemical approaches to assess the impacts of human disturbances on plants and soils and how restoration facilitates recovery of ecosystems. After graduating, she became a postdoctoral research associate with the University of Wyoming. While a postdoc, she also taught Biology at Saddleback Community College and performed vegetation monitoring for the Irvine Ranch Conservancy. At NBC, she has focused on surveying and managing invasive Limonium species, Volutaria tubuliflora, and EDRR in and upstream of Upper Newport Bay. Amanda led the Big Canyon Habitat Restoration and Adaptation Project which involves the removal of several acres of Brazilian peppertrees and other invasive plants, restoration of the canyon's hydrology, and reestablishment of native plant communities. As Upper Newport Bay is home to sensitive saltmarsh habitat and is complex in its land ownership, she is working to strengthen partnerships between reserves in the area and community stakeholders to improve conservation of the Bay's ecosystems.
At-large Directors
Josie Bennett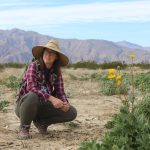 Josie is a former field biologist at the Laguna Canyon Foundation with experience implementing habitat restoration and monitoring at various sites in Orange County. She has expertise in the local natural history including plants, plant communities, insects, amphibians, reptiles, and birds. Prior to joining Laguna Canyon Foundation, she worked for the Irvine Ranch Conservancy and the Natural Resource Management department of California State Parks in Orange County. Josie received a BS in Biological Sciences with an emphasis on Ecology and Environment from California State University, Long Beach. She is certified through the National Association for Interpretation as a Certified Interpretive Guide (CIG).
Tanya Chapple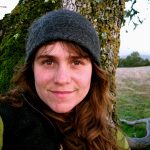 Tanya Chapple is the Director of the Mid Klamath Watershed Council Plants Program. Since 2009 she has directed program growth starting from three invasive plant control projects to a diversity of plant restoration projects, including watershed level management of priority invasive plant species, revegetation at fisheries restoration sites, monitoring burned areas, wilderness weeds management, native seed collection, and educational events.  Tanya coordinates the Klamath Alliance for Regional Invasive Species Management, primarily composed of local Tribes, Forest Service, and non-government representatives, working together to manage regional invasive species concerns. Tanya earned a Bachelor of Science degree from UC Berkeley in Plant Biology and Genetics, with a minor in Forestry and Natural Resources.  
Doug Gibson

Doug is the Executive Director and Principal Scientist of the Nature Collective, managing one of the west coast's premier wetlands, located in San Elijo. During his nearly 20 years in the position, he has raised millions of dollars for restoration and stewardship. He has also worked as a private consultant to several resource agencies and NGOs. He holds a B.S. in Ecology from San Diego State University with a specialty in wetland ecology. He worked for Dr. Joy Zedler at the Pacific Estuarine Research Lab for six years, researching rare plants and monitoring estuaries for fish, invertebrates, water quality, and vegetation. He lives with his family in Encinitas.
Sarah Godfrey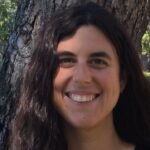 Sarah Godfrey has worked in wildland habitats and across highly urbanized landscapes throughout California, treating invasive species and developing partnerships to implement integrated plant control strategies.  After working for non-profit Land Trusts for more than fifteen years, Sarah has expanded her scope of work to provide mapping and data management services to the greater global community. She combines significant field knowledge of flora and fauna monitoring methodologies with Remote Sensing and GIS capacity to understand change across multiple scales in ecological communities. Sarah has been restoring native plant communities and controlling invasive weeds since 2003, and maintained a Qualified Applicator Certificate with the Department of Pesticide Regulation throughout that time. Sarah has a B.A. in Environmental Studies (Conservation Biology) from University of California at Santa Cruz, and a M.S. in Geographic Information Science and Technology from the University of Southern California.
Metha Klock
Dr. Metha Klock is the Director of Stewardship for the Marin Agricultural Land Trust (MALT). Metha had worked for over 20 years in the fields of land conservation, ecological restoration, and invasive species research and management. Metha got her bachelor's degree in liberal arts at Sarah Lawrence College in New York, her masters degree in forestry and PhD in biological sciences at Louisiana State University, and completed a postdoctoral appointment at Cornell University, researching legume cover crops for organic farming. Prior to working at MALT, Metha was an Assistant Professor in the Department of Environmental Studies at San José State University. In her role at MALT, Metha combines her passion for invasive species biology, restoration ecology, and land management to help steward West Marin's agricultural lands.
Michael Kwong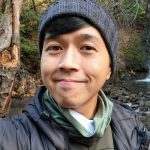 Michael is an Environmental Scientist with the California Department of Water Resources (DWR) where he is involved in environmental clearances, encroachment permitting, and GIS-related work across California. Prior to DWR, he worked at California State Parks, focusing on regulatory compliance, monitoring, outreach, and control efforts for invasive aquatic plants in the Sacramento-San Joaquin Delta and its southern tributaries. Michael holds a Bachelor of Science degree in Environmental Studies from California State University, Sacramento, in addition to Certificates in Field Ecology and GIS. Outside of work, he enjoys gardening with native plants, playing musical instruments, lounging around with his dogs, spending time at the Effie Yeaw Nature Center, and volunteering as a Snowy Plover Docent at Point Reyes National Seashore.
Tanya Meyer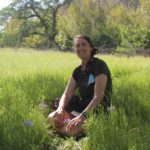 Tanya Meyer is a Program Manager at the Yolo County Resource Conservation District in Woodland, CA.  She grew up in the foothills of the Sierra Nevadas and went off to UC Davis to earn a B.S. and an M.S. in Community and Regional Development. She has been restoring native plant communities and controlling invasive weeds since 2000. Tanya has worked at Hedgerow Farms (California native plant seed producers), and the Center for Land-Based Learning's Student and Landowner Education and Watershed Stewardship Program, doing restoration with high school students along the Sacramento River and tributaries.  She worked at the YCRCD from 2006 – 2010 as a vegetation management specialist controlling invasive and noxious weeds and again since 2016 and is currently managing restoration projects and the newly resurrected Yolo County Weed Management Area. She also spent six years in Northern Central Pennsylvania controlling invasive plants along 45 miles of stream bank. Tanya holds a Qualified Applicator License and certifiably dislikes invasive plants.
LeeAnne Mila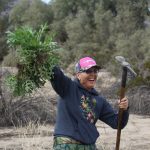 Deputy Agricultural Commissioner, Sealer of Weights & Measures, El Dorado County Agriculture Department
Scott Oneto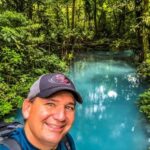 Scott Oneto is a farm advisor with the University of California Cooperative Extension serving El Dorado, Amador, Calaveras and Tuolumne counties. Scott has been with UCCE since 1999 serving in various capacities as a researcher, educator, and administrator. He possesses a B.S. in Plant Sciences and a M.S. in Weed Science both from UC Davis. As a weed scientist much of his research focuses on developing weed control strategies and preventing the spread of non-desirable plants.  Over the past twenty years, he has developed control strategies for several invasive weeds including Scotch broom, tree tobacco, hedge parsley, periwinkle, houndstongue, oblong spurge, skeletonweed, and several others. Scott lives in the gold rush town of Jackson with his wife Cheryl and their four-legged companions. During their free time they enjoy gardening, camping, hiking, biking, wine/beer tasting, and travelling the globe.
Stephanie Ponce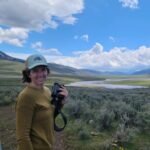 Stephanie Ponce is a Wildlife Biologist with a specialty in vegetation pest management. She works as a Vegetation Management Specialist with California Department of Transportation in Alameda County and holds an Agricultural Pesticide Control Advisor (PCA) License. Stephanie is always inspired to protect wildlife habitat and provide and promote responsible weed management. Stephanie received her Bachelor's in Wildlife Management and Conservation Biology at Humboldt State University and also attended Humboldt's Secondary Education Credential Program in life science. Though Stephanie has not elected a career in education, she uses her educator skillset daily in her profession life as well as for her vernal pool and other outdoor volunteering endeavors and raising her two young daughters. After years of enjoying temporary assignments as a field biologist surveying flora and fauna of both terrestrial and marine habitats, Stephanie began her career with the CA Dept. of Fish and Wildlife (CDFW) working with the Natural Community Conservation Planning program in San Diego.  It was her San Diego experience that drove her passion for land management and obtaining her PCA license. Stephanie now lives in Sacramento County with her husband and two daughters, where they enjoy all things outdoors, music, family, and friends.
Lauren Quon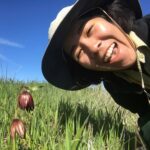 Lauren is a botanist in the Cleveland National Forest, where she enjoys planning and implementing various restoration and weed removal projects, and surveying and monitoring rare plants. Lauren holds a Bachelor of Science degree in Environmental Biology and a Master of Science degree in Biological Sciences from Cal Poly Pomona. Aside doting over her mini succulents and small patio garden, her other favorite past time is meandering through montane meadows and tracking the Laguna aster (Dieteria asteroides ssp. lagunensis) in the Laguna Mountains. Lauren is excited to assist in supporting the Cal-IPC mission and providing resources to students and land managers. She looks forward to connecting and sharing ideas with fellow Cal-IPC members!
Tom Reyes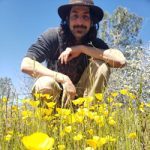 Tom is a lifelong Californian who grew up in Los Angeles and has a degree in Environmental Studies from San Francisco State University. He has spent his career working for land management agencies in California concentrating on botany and invasive plant management. Tom worked as a Biological Science Technician performing plant surveys throughout Yosemite National Park, ran an interagency vegetation program as a Natural Resource Specialist with Golden Gate National Recreation Area, and most recently worked as the IPM Coordinator with Midpeninsula Regional Open Space District. He is now the Vegetation Field Data Specialist for the California Native Plant Society.
Marcos Trinidad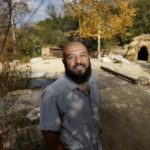 Marcos has served as Director at Audubon Center at Debs Park for nearly two years, and during that time has nurtured a growing community of volunteers, youth, and community organizations; implemented a facility and grounds improvement plan; and partnered with the National Parks Service to establish the only native plant nursery in northeast Los Angeles. Born and raised in Northeast LA, Marcos has deep roots in the community. Prior to coming to Debs, he served as Director of Audubon Youth Environmental Stewards (a program of the Palos Verdes/South Bay Audubon Society), where he engaged and inspired community members to connect to nature and their community through restoration and volunteer science projects. He has also spent time as a Biology Technician for the U.S. Forest Service and an Urban Forester for organizations such as Northeast Trees and TreePeople. Marcos' formal education is in geology and anthropology. Marcos is an avid birder, and frequently he leads trips to the LA River, Owens Lake, and the Salton Sea.
Student Liaisons
Anthony Dant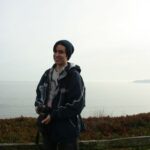 Anthony is a PhD student at the University of Arizona in the Ecology and Evolutionary Biology department. He is currently working with Dr. Katrina Dlugosch's lab whose goals are to understand how eco-evolutionary traits of invasive plant species diverge across multiple geographical locations. Anthony is largely interested in how eco-evolutionary traits develop across different urban landscapes and how invasive plant species adapt to urbanized environments. Anthony received both his B.S and M.S degrees in Biological Sciences. For his master's thesis, he studied how the telomeres of California Towhees changed in response to urbanization and pollution. For his PhD dissertation, he is utilizing landscape genomics and population genetics to help understand how maltese starthistle develop their eco-evolutionary traits which make them successful in colonizing urban environments. Anthony hopes to create opportunities that allows community scientists to participate in research and help involve communities in the process of protecting their local natural environments.
Marielle Simone Hansel Friedman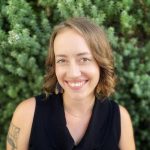 Marielle is a Ph.D. student at UC Davis in the Entomology Graduate Group in the Meineke Lab. She earned a B.S. in Biology from the University of Oregon and lived in Portland, Oregon for a few years before returning to California. She performed three years of post-baccalaureate research work at the USDA Western Regional Research Center in the Invasive Species and Pollinator Health Unit in the Pratt lab, where she saw first-hand the devastating ecological impacts that invasive species can have on native environments. As a Ph.D. student in the Meineke lab, she is interested in exploring the role of urbanization in herbivory of non-native/invasive plants within the context of our changing climate by using diverse methodologies such as biological collections, experiments, fieldwork, and community science. She cares deeply about the future of native insects and plants in our region and hopes to contribute to their management and protection through research and community engagement. Marielle loves cooking for her friends and family, hiking with her dog and partner, creating insect inspired jewelry, playing guitar/piano, and gardening with her cat.
Kevin Jo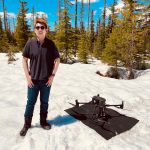 Kevin Jo is a senior year student at Oregon State University, majoring in Environmental Science with a minor in Hydrology and GIS. Kevin's passion lies in creating a vibrant backyard habitat and growing his own vegetables in his garden. When he's not immersed in his studies, you'll find him dedicatedly trimming weeds and maintaining a thriving ecosystem during his yard work sessions. His green thumb and genuine interest in creating sustainable habitats make him a valuable asset in any project related to environmental conservation. Kevin's love for nature extends to his furry companion. His cat holds a special place in his heart, and he goes above and beyond to provide a loving and nurturing environment for his feline companion. In his free time, Kevin enjoys exploring his culinary skills and hosting dinner parties for his friends.
Rebecca Nelson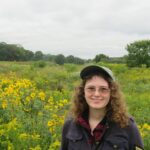 Rebecca Nelson is a PhD Student at UC Davis in the Ecology Graduate Group in the Harrison Lab. Her research interests include invasive plant ecology, community ecology, global change biology and restoration ecology. She graduated from Stanford University with a B.S. in Ecology and Evolution and minors in Creative Writing and Science Communication. Her undergraduate research included examining plant-herbivore interactions in California oaks, comparing the thermal tolerances of invasive ants and native ants, and investigating wood density-allometry relationships in California trees and shrubs. For her dissertation, she is currently researching how the invasion of hairy vetch affects plant-pollinator interactions in California grasslands. Rebecca is working towards an academic career as a professor. She hopes to foster partnerships between the applied and academic sides of plant invasion ecology.
Staff
Doug Johnson, Executive Director

Doug became Cal-IPC's first staff person in 2002. He holds an M.A. in Geography from San Francisco State University with an emphasis on conservation biology, GIS, and perceptions of wilderness. He is a Switzer Environmental Fellow. Doug also holds an M.S. in Mechanical Engineering from Stanford University. He has worked in wildland weed control with California State Parks and The Nature Conservancy, and as a private consultant. Other work experience includes municipal energy conservation, engineering design, environmental and science education. Doug served as the first chair of the California Invasive Species Advisory Committee, and currently serves as treasurer for the National Association of Invasive Plant Councils. He is a founding member of the California Horticultural Invasives Prevention (Cal-HIP) partnership and the PlantRight partnership. In his spare time, Doug plays soccer and has fun with two sons. Email Doug.
Agustín Luna, Director of Finance, Operations and Administration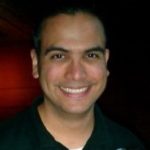 Agustin is an administrative senior manager and executive with over 30+ years of experience. He has worked with professional non-profit arts organizations like the Hollywood Bowl, Cal Performances, South Coast Repertory, and is currently the Executive Director of Savage Jazz Dance Company. Agustin was the General Manager of Movement Strategy Center, where he oversaw finance, human resources, IT, operations, facility management, and the fiscal sponsorship program of the organization. Previously, Agustin worked with college students in UC Berkeley's Student Music Activities Department and high school students in Oakland School for the Arts charter school, teaching the fundamentals of arts administration and management. Agustin is an avid salsa dancer and instructor, and is a presenter of salsa events through his company Agustin Luna Presents. He has danced Bomba y Plena with Bay Area Boricuas, assisted them in their initial organizing as a 501(c)(3) nonprofit corporation, and briefly served as their Managing Director. He was for 5 years the Board Treasurer of the 501(c)(3) non-profit Center for Media Justice, now known as Media Justice. Agustin is one of the last beneficiaries of California's elementary school music program that ended in the mid-1980s and has played his trumpet continuously since 1982. He hopes that music in the schools does not disappear and supports efforts to keep it alive. Email Agustin.
Jutta Burger, Science Program Director
Jutta moved from Southern California to the Bay Area to join Cal-IPC in fall 2018. She has had a life-long fascination with plants and can date the germination of her interest in invasive species and conservation many years ago to a high school field trip to a small prairie preserve in the Palouse in eastern Washington. Formerly, she served as Managing Director of the Science and Stewardship Department at the Irvine Ranch Conservancy, which manages nearly 40,000 acres of open space in Orange County and where she oversaw their natural resource management staff and programs. Prior to joining the Conservancy, she sampled several different environments, completing a bachelor's at Washington State University, a master's at the University of Nebraska, a PhD at UC Riverside, and spending a year at the University of Georgia as a post-doctoral researcher. Her interests lie in understanding invasiveness from a biological, ecological, and evolutionary perspective, and in preserving our native ecosystems by properly prioritizing and implementing invasive control, developing native seed resources, and facilitating restoration. She previously served as Cal-IPC President and as Board Secretary. Email Jutta.
Bertha McKinley, Operations Specialist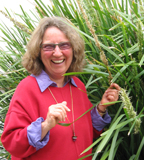 Bertha is an avid gardener using mostly natives who came to Cal-IPC in 1992 after recognizing the threat posed by invasive plants to native plant habitats. She started volunteering in our office in 2004 and is now part-time staff. Bertha handles membership communications and data, runs our sales program, and assists on projects. She holds a B.A. in English (with a minor in Biology) and a M.A. in Education from UC Berkeley. She was formerly president of the San Diego Chapter of the California Native Plant Society, served on its state board, and is currently the chair of the CNPS poster program. In her spare time, she volunteers in the canine training program at the Berkeley-East Bay Humane Society. Email Bertha.
Claire F. Meyler, Communications & Development Manager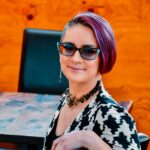 Claire joined Cal-IPC in 2017, bringing 16 years of experience in non-profit administration and communications. She started her career at the Oakland Museum of California, providing marketing and fundraising support, to help exceed their goal of $62.2 million for the museum's complete transformation. Claire then joined Kulintang Arts, Inc. (Kularts), where she re-designed the organization's website and digital communications to promote a busy events calendar.  As marketing manager and webmaster at Yosemite Conservancy, she oversaw the creation of the biannual magazine and annual report. At Cal-IPC, Claire leads our membership and fundraising efforts, marketing and outreach, database oversight, and training and events planning. In her free time, Claire enjoys several creative pursuits, including: tending a veggie garden, drawing, sewing or knitting clothes, and exploring nature with her family. Email Claire.
Constance Taylor, Conservation Specialist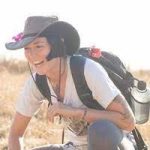 Constance grew up in Ohio and spent her free time as a kid harassing bugs, climbing trees, and pretending to be a witch. One of her favorite places to make potions out of mud and twigs was under the cave-like boughs of a shrub she dearly loved — which she now knows as the highly invasive Amur Honeysuckle (Lonicera maackii). As she grew up, life took her on a winding path — she explored careers as an editor at a comic book publishing company, a muralist, and a car mechanic; she traveled the world and had opportunities to be involved in trail crews in Appalachia, an endangered wallaby breeding program in Australia, a feminist comic book shop in New Zealand, a lion research project in Mozambique, and a community muralist at a women's shelter in Guatemala. All this time, Constance kept learning about the ecologies around her, realizing that many of the plant species she saw in her travels were starting to look familiar because she was seeing them everywhere. Thus began a long-standing fascination with invasive organisms and IPM principles! Since moving to Oakland in 2010, Constance has worked with dozens of environmental organizations around the Bay Area. She brings to Cal-IPC 15+ years of experience tailoring information to audiences; blending cultural literacy and JEDI principles into environmental education; providing naturalist outreach and adult-centered education; and developing, coordinating, and marketing programs. Email Constance.
Nikki Valentine, Conservation Specialist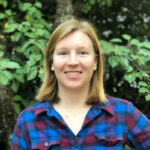 Nikki is a graduate of Reed college in Portland, Oregon, where she earned a Bachelor's of Science in Biology. Since graduating she has held several positions collecting ecological data throughout the Great Basin Region. She has partnered with agencies such as the Bureau of Land Management and Nevada Department of Wildlife to collect rangeland health data in support of nationwide monitoring programs. She has also supported the Seeds of Success program in the collection and documentation of plant materials throughout Nevada. The seed she collected is being put to use in restoration and research studies throughout the Great Basin region. Outside of work, Nikki enjoys spending time in the Sierra Nevada mountains, snowboarding, and botanizing. Email Nikki.