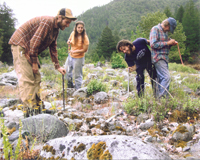 Searching for oblong and leafy spurge.
Photo by Katie Renhart
The North Central Region includes Shasta, Siskiyou, and Trinity counties. An Eradication workplan is drafted and partners have used it to apply for NFWF's PTI grant for species identified in the Strategic Plan. A table of funding opportunities has been compiled and a presentation on priority species is under development.
Resources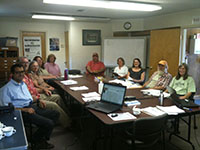 First North Central regional meeting.
Photo by Dana Morawitz
Weed Management Areas