All Californians can be part of the solution. From landscaping, to firewood, to pet care – there are many ways we can help to control the spread of invasive species.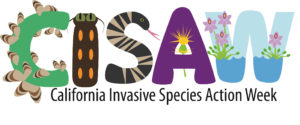 Stop invasives in your tracks by hiking responsibly. Find tips to keep your gear clean.
Moving firewood can spread invasive species. Keep your firewood local.
 
Be a responsible pet owner. If you can no longer care for a pet, find it a new home instead of releasing it to the wild.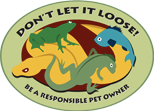 Make the best choices for your garden or landscape project. Find beautiful and hardy alternatives to invasive plants.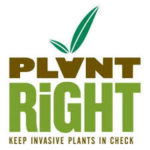 Here are more resources for alternatives to invasive plants, sorted by region. Use it help your next garden or landscape project.
February 25 – March 1, 2019
Participate in events across the nation to raise awareness and identify solutions to invasive species issues.


The Pet Industry Joint Advisory Council (PIJAC), along with co-sponsors the U.S. Fish and Wildlife Service (USFWS) and the National Oceanic and Atmospheric Administration (NOAA), have re-launched the Habitattitude educational campaign. Habitattitude is a non-regulatory collaboration between industry groups and government agencies that is designed to increase awareness of the risks posed by non-native species in the environment and to positively impact consumer attitudes and practices.