Sponsor the Cal-IPC Symposium
Each year, the Cal-IPC Symposium brings together land managers, researchers, and restoration volunteers to share the latest information on invasive plant biology and management. In 2020, we had 670+ attendees online. We're meeting online again, allowing us to connect with community members from across the state – and beyond. Sponsorship is a great way to present your organization to the natural resource management community. Your sponsorship helps support our work protecting California's environment and economy from invasive plants.
We have special "Grassroots" sponsorship rates for small non-profit partners (annual budget lower than $500,000), including CNPS Chapters, Resource Conservation Districts, and Weed Management Areas.
To sponsor the 2021 Symposium, use our online form or download the fillable PDF.
Questions? Please contact us at symposium@cal-ipc.org or 510-843-3902 x310.
Sponsorship summary

Sponsorship benefits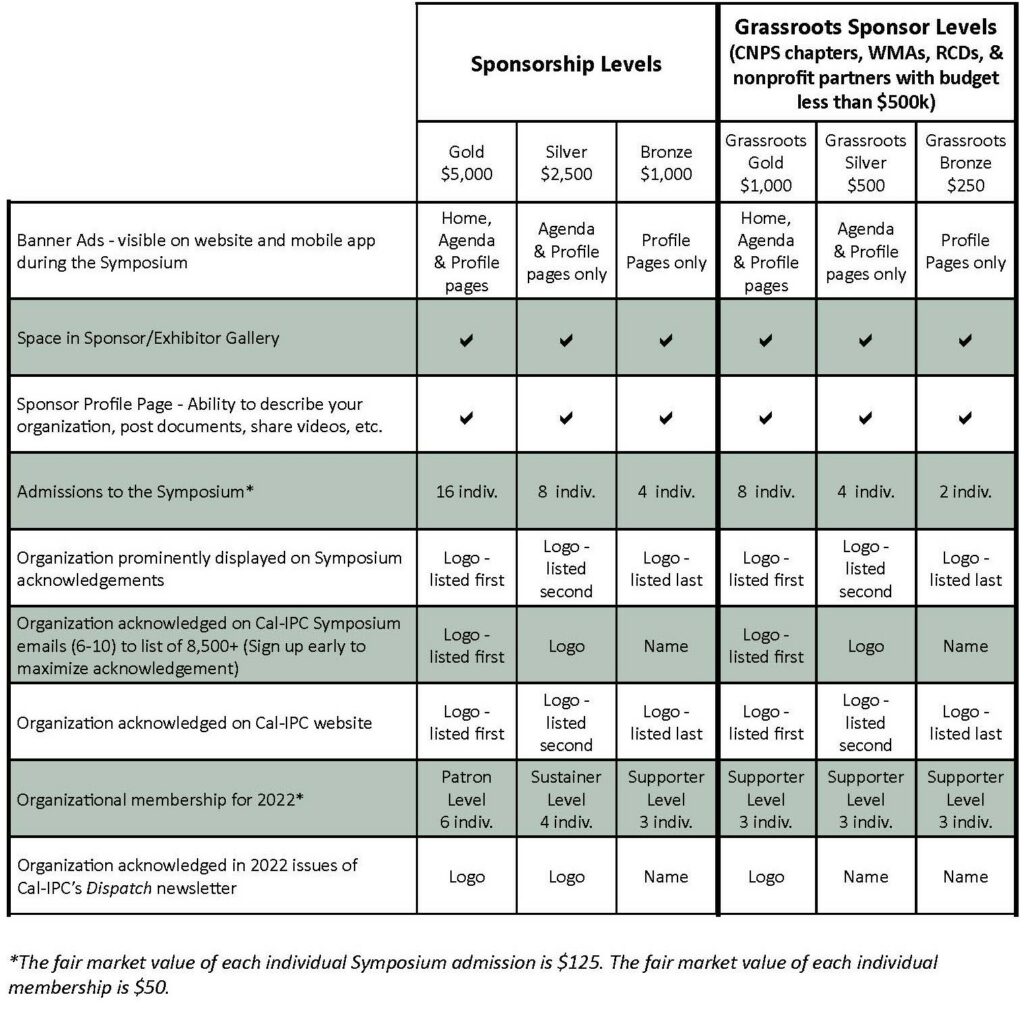 Thank you 2021 Cal-IPC Symposium Sponsors!