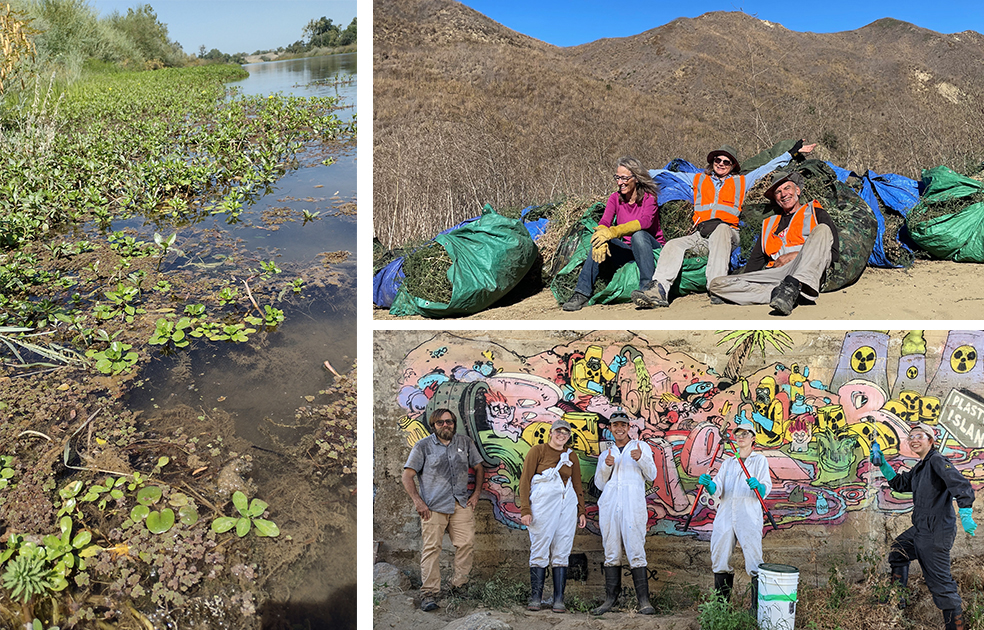 Congratulations to our 2022 Photo Contest Winners!
First Place Winner (left)
"High five: This picture features five Cal-IPC high rated invasive plants. Can you find them all?" Robin Carter-Ervin, CA Department of Water Resources, Oroville Field Division
Second Place Winner (top right)
"WHIP tackling Putin's Thistle at Harmon Canyon! Ventura Land Trust's all volunteer Wildlife Habitat Improvement Program" Teresa Burgess, Ventura Land Trust, WHIP
Third Place Winner (bottom right)
"No weeds on Plastic Island" David Vigil, Solano RCD
Take pictures now and join us next year!
Cal-IPC's outreach, education, and fundraising efforts rely heavily on photos to show the story of weed work in California. We love seeing how our colleagues work hard across the state to protect our natural environment from invasive plants. Without the great pictures you share, our message would be much harder to convey.
Thank you to everyone who participated!
---
Return to the Symposium Landing Page