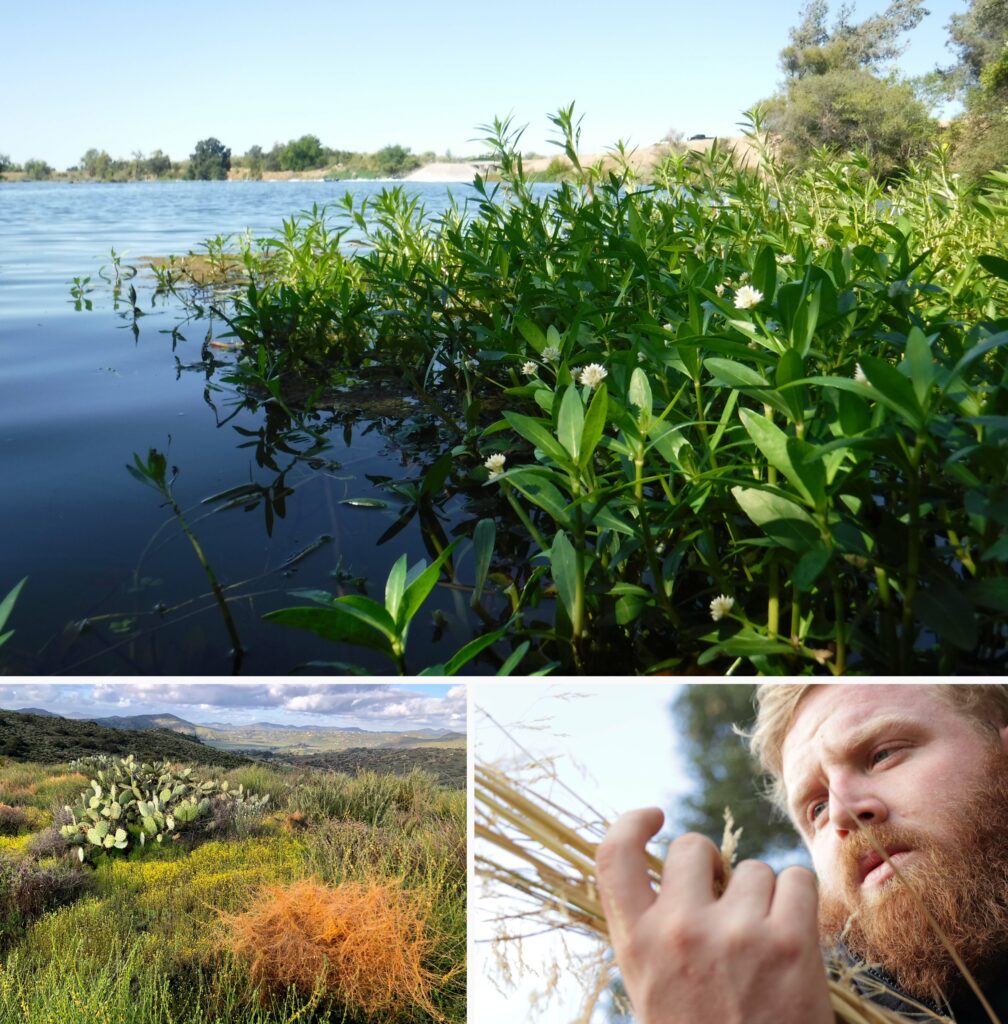 Congratulations to the winners of the 2020 Cal-IPC Photo Contest!
1st Place (top): "Feather River Alligator Weed," by Kevin Moncrief (submitted by Robin Carter-Evin)
2nd Place (bottom left): "Have you seen my dodder? She's a redhead?" by Emily Burson.
3rd Place (bottom right): "Pulling smilo grass, not smiling," by Gabriel Valbuena (submitted by Richard Rachman) –  Quote from the subject: My boyfriend took me out to take photos of us, and I snuck away to pull out smilo grass. Our compromise was him filming me doing such. I'm a graduate student at Cal State Northridge studying die-off Quercus agrifolia and Q. lobata using high resolution imagery and LiDAR."
Join us next year! Take pictures now for the 2021 Cal-IPC Photo Contest
Cal-IPC's outreach and education efforts rely heavily on photos to show the devastating impacts weeds have on our natural communities. Without the great pictures our members share with us, our message would be much harder to convey.
Anyone can enter! Your photos may be used in future Cal-IPC outreach materials such as our website, brochures, or reports (with photographer credit, of course).
---
Return to the Symposium Landing Page