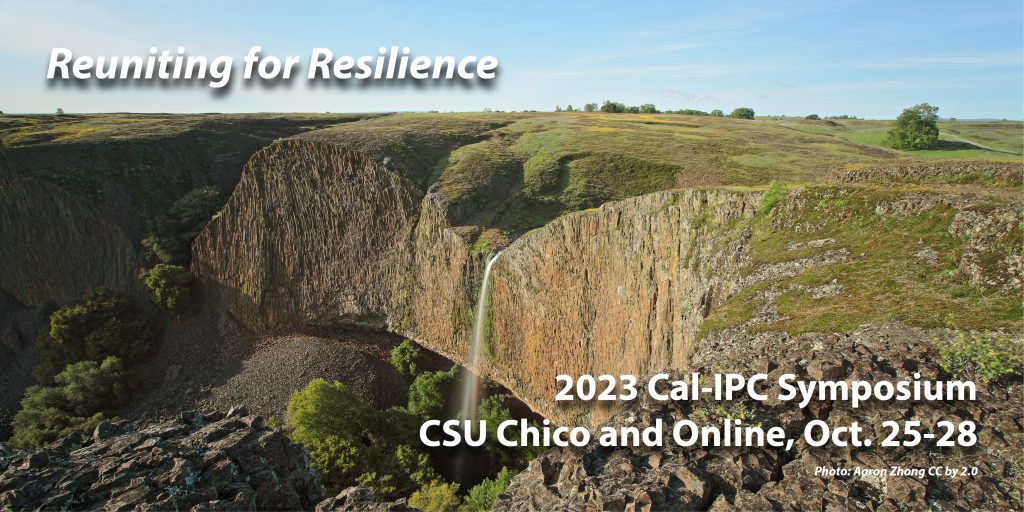 Stay tuned for updates on learning with us at CSU Chico and Online
We will be updating this page with information on the CSU Chico meeting space and the surrounding area, as well as instructions for using the event app to enhance your in person experience or to stream sessions remotely.
Help us create a welcoming space
We want to welcome everyone to the Symposium. Whether you plan to attend in person or online, the guidelines below were created to help foster a space of inclusion. 
Statement of Equity, Diversity, and Inclusion:
Cal-IPC is committed to equity, diversity, and inclusion. We are promoting a Symposium environment that is welcoming, safe, collaborative, supportive, and productive for all attendees. We value our diverse perspectives, expertise, opinions, backgrounds, and life experiences, and understand that this collective diversity is essential to meeting our mission and to this event. It is expected that we all uphold this commitment by practicing the following:
Treat everyone with respect and consideration (including using pronouns if indicated on nametag or user profile). Communicate openly and thoughtfully and be considerate and curious of multiple views and opinions that may differ from our own.
Acknowledge our intentions. Take responsibility and address the impact of our words and actions.
Be mindful of our fellow participants. Alert Cal-IPC staff if we notice a potentially troubling or dangerous situation, someone in distress, or unacceptable behavior.
---
Return to the Symposium Landing Page