Dittrichia graveolens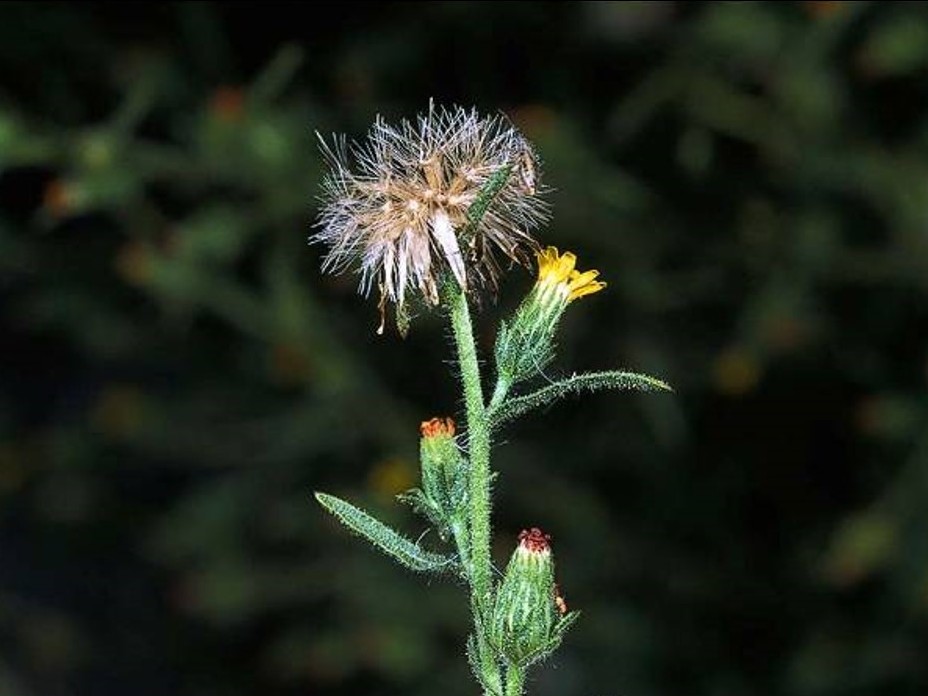 Synonyms: Inula graveolens, Erigeron graveolens, Cupularia graveolens
Common names: stinkwort; stinkweed; Khaki weed;
Dittrichia graveolens (stinkwort) is a fall-flowering, sticky aromatic annual (family Asteraceae) that is native to southern Europe, northern Africa, and southwestern Asia.  It was first recorded in California in 1984 and has rapidly spread across many parts of the state since its introduction. Stinkwort has glandular-haired leaves and stems and grows to a height of up to 0.2 – 1m; its flowers are clustered in small, yellow, flower heads.  It's leaves are simple, lanceolate to linear-shaped and have an unpleasant odor. Stinkwort favors disturbed areas and can be easily dispersed easily both because it is a prolific seed producer and because minute barbs on the pappus of its propagules aid in dispersal. It is unpalatable to livestock, severely impacts rangelands, and can outcompete native vegetation.
Cal-IPC Rating:
Moderate — Alert
?
CDFA Rating: -*?
Assessment(s)
Plant Assessment Form - Information gathered by Cal-IPC on the impacts, rate of spread, and distribution of invasive plants in California. Does not include management information.
Species ID Card
Invasive Species ID Card - To support field identification of early detection species, Cal-IPC has designed a set of Species ID cards that can be downloaded, printed double-sided, and trimmed to size.
Weed Management Notes
Management Notes - Information on management techniques and effectiveness from the University of California Cooperative Extension's Weed Research & Information Center.
Cal-IPC Newsletter Articles
Cal-IPC Symposium Presentations
Presentations are linked where available. Where a presentation is not available, find more information by reading the abstract in the Cal-IPC Symposia Archive.
Other
Dittrichia graveolens

Information