Elymus caput-medusae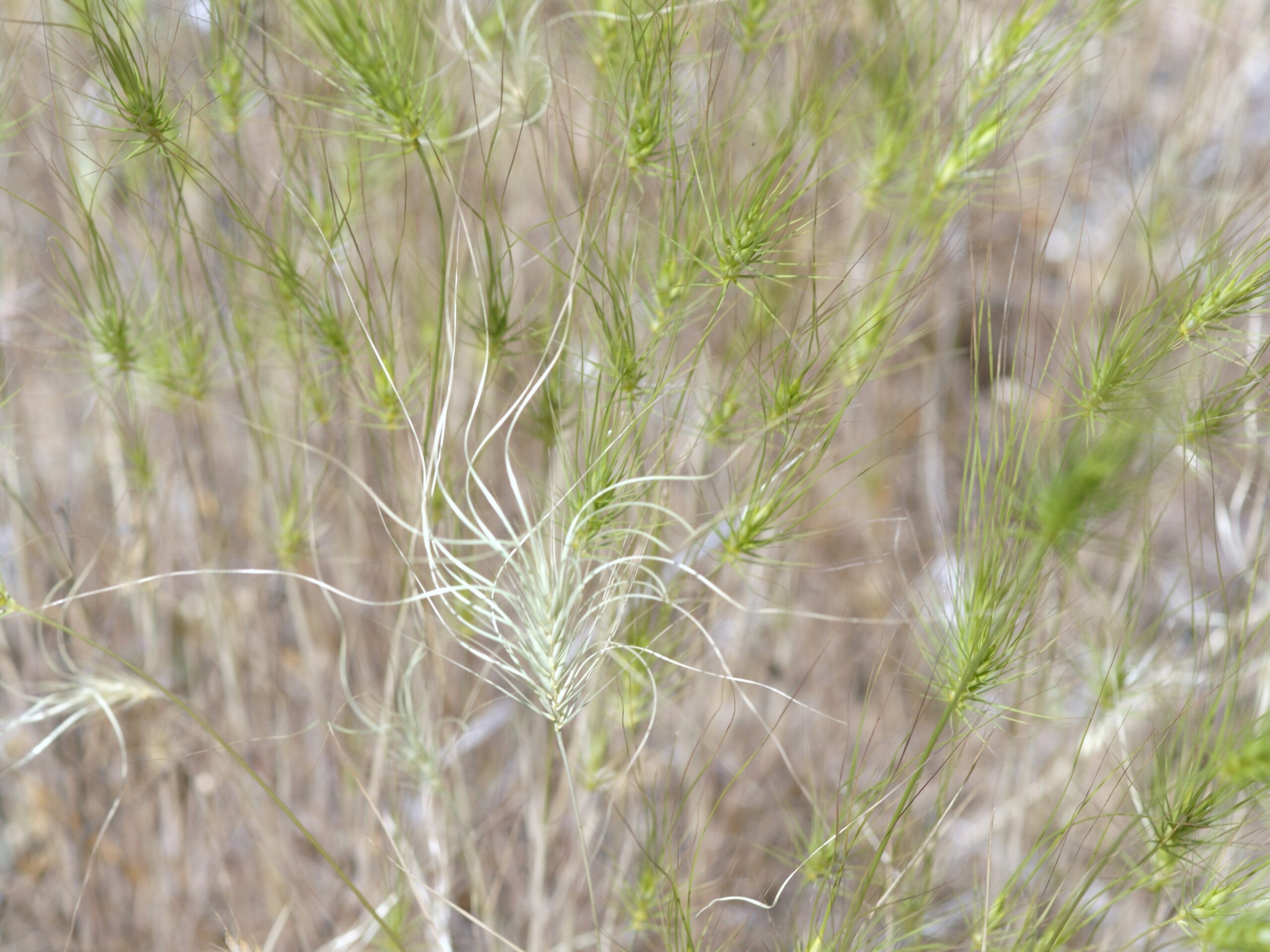 Synonyms: Taeniatherum caput-medusae
Common names: medusahead
Elymus caput-medusae (medusahead) is a winter annual (family Poaceae) that typically invades disturbed sites, grasslands, openings in chaparral and oak woodlands. Medusahead out-competes native grasses and forbs and is found throughout northwestern California. After they set seed, medusahead plants persist as a dense litter layer that prevents germination and survival of native species, ties up nutrients, and contributes to fire danger in the summer.
Cal-IPC Rating:
High
?
CDFA Rating: -*?
Assessment(s)
Plant Assessment Form - Information gathered by Cal-IPC on the impacts, rate of spread, and distribution of invasive plants in California. Does not include management information.
Species ID Card
Invasive Species ID Card - To support field identification of early detection species, Cal-IPC has designed a set of Species ID cards that can be downloaded, printed double-sided, and trimmed to size.
Special Reports
Medusahead Management Guide for the Western States
Weed Management Notes
Management Notes - Information on management techniques and effectiveness from the University of California Cooperative Extension's Weed Research & Information Center.
Cal-IPC Newsletter Articles
Cal-IPC Symposium Presentations
Presentations are linked where available. Where a presentation is not available, find more information by reading the abstract in the Cal-IPC Symposia Archive.
Other
Elymus caput-medusae

Information