Brassica nigra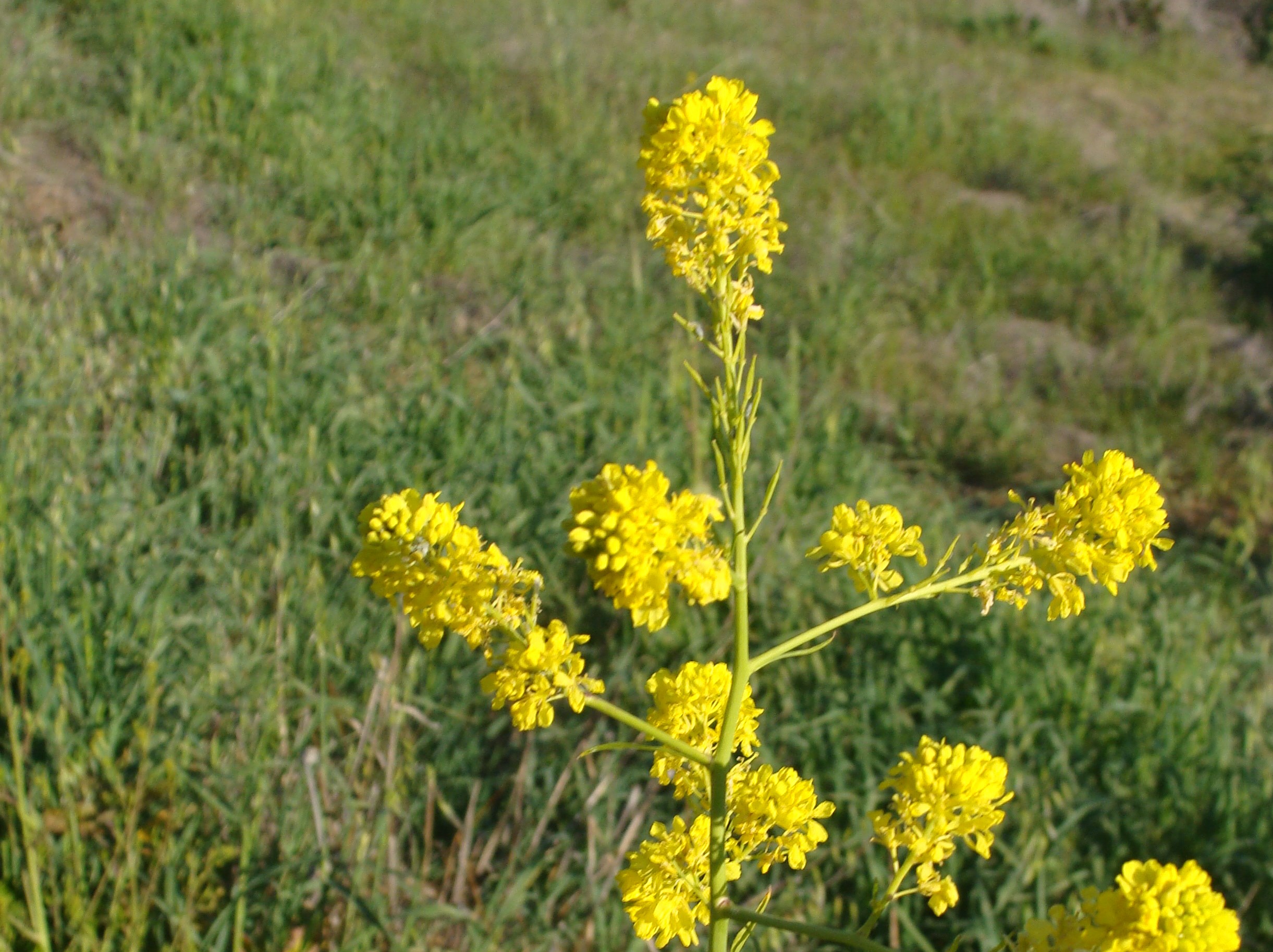 Synonyms: Sinapis nigra (L.)
Common names: black mustard
Brassica nigra (black mustard) is a winter annual herb/forb (family Brassicaceae). Like other mustards, black mustard grows profusely and produces allelopathic chemicals that prevent germination of native plants. The spread of black mustard can increase the frequency of fires in chaparral and coastal sage scrub, changing these habitats to annual grassland.
Cal-IPC Rating:
Moderate
?
CDFA Rating: None?
Assessment(s)
Plant Assessment Form - Information gathered by Cal-IPC on the impacts, rate of spread, and distribution of invasive plants in California. Does not include management information.
Weed Management Notes
Management Notes - Information on management techniques and effectiveness from the University of California Cooperative Extension's Weed Research & Information Center.
Cal-IPC Newsletter Articles
Cal-IPC Symposium Presentations
Presentations are linked where available. Where a presentation is not available, find more information by reading the abstract in the Cal-IPC Symposia Archive.
Control of invasive plants after the Scorpion Fire on Santa Cruz Island. Woolsey, Jay; Parker, Mike; Carter, Katy; Little, Annie; Cowan, Clark (2022)
Developing a post-fire EDRR framework. Quon, Lauren; Fitch, Robert; Laskey, Hailey (2022)
Finding optimism for effective conservation in weed-invaded Southern California. Valliere, Justin (2022)
How are functional traits related to the invasibility of a restored plant community? Funk, Jennifer (2018)
Mapping weeds and rare plants to inform management and conservation in the Zaca and Jesusita fires. Calloway, Stephanie; Schneider, Heather; Knapp, Denise (2018)
Exotic mustard effects on native tarweed insect communities. Schreck, Tadj K.; Mooney, Kailen (2010)
Evaluating the seed bank of a disturbed site to determine potential ecological restoration strategies. Olesen, Cory; Doran, Daniel; D_Antonio, Carla (2009)
Artichoke thistle (Cynara cardunculus) control efforts and community recovery in historic southern California rangeland. Royall, Margaret; Murdock, Michelle; Suding, Katharine; Smith, Trish (2007)
Coyote Creek floodplain reclamation project: Re-establishing native plant habitat. Codianne, Jennifer; Dumont, Leo (2007)
Phenology of Brassica tournefortii in comparison to B. nigra, B. geniculata, and native Mojave Desert annuals. Marushia, Robin; Holt, Jodie (2005)
Fire management impacts on invasive species at the wildland/urban interface in California. Keeley, Jon E. (2004)
Effect of competition on artichoke thistle, Cynara cardunculus. White, Virginia A.; Holt, Jodie S. (2002)
Effects of exotic plants on three California ecosystems. Minnich, Richard A. (1994)
Other
Brassica nigra

Information