Raphanus sativus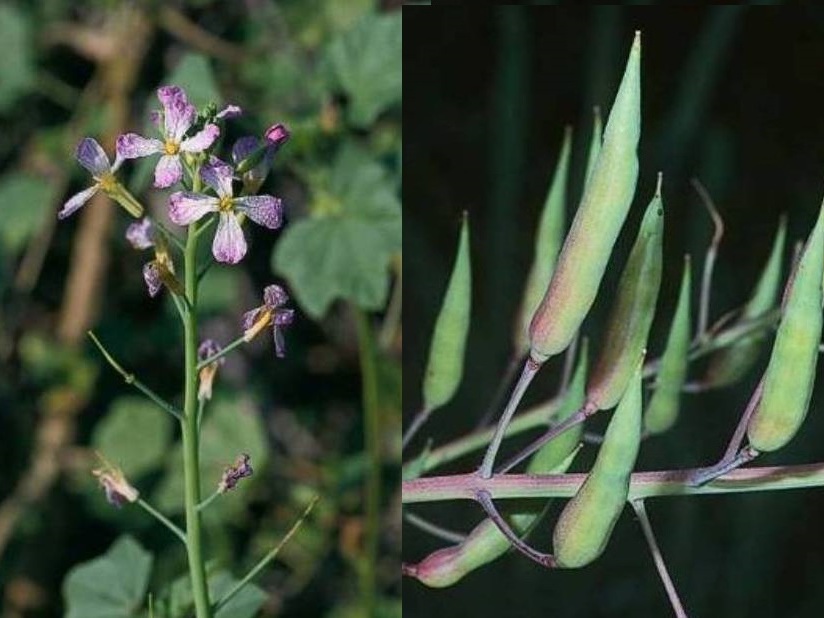 Synonyms: R. raphanistrum var. sativus
Common names: wild radish
Raphanus sativus (radish) is an annual or occasionally a perennial (family Brassicaceae) that frequently invades grasslands and open/disturbed areas, including roadsides in California. Wild radish may also be found in wetland areas. Wild radishes are capable of excluding native plant species and are, on rare occasion, toxic to livestock.
Cal-IPC Rating:
Limited
Cal-IPC Assessment
Plant Assessment Form - Information gathered by Cal-IPC on the impacts, rate of spread, and distribution of invasive plants in California. Does not include management information.
Cal-IPC Newsletter Articles
Cal-IPC Symposium Presentations
Ridley, C. E. and N. C. Ellstrand (2007). Interloper's legacy: Invasive, hybrid-derived California wild radish (Raphanus sativus) evolves to outperform its immigrant parents. California Invasive Plant Council Symposium 2007. San Diego, CA, California Invasive Plant Council.
Maher, E. and E. Stanton (2005). Blurring edges: A test of weed control methods used along edges of sage scrub patches to encourage shrub colonization into abandoned agricultural fields. California Invasive Plant Council Symposium 2005. Chico, CA.
Uschyk, K. L. and P. Slattery (2000). The use of native yellow lupines for controlling ripgut brome and radish. California Exotic Pest Plant Council Symposium 2000. Concord, CA.
Other
Raphanus sativus

Information