Oxalis pes-caprae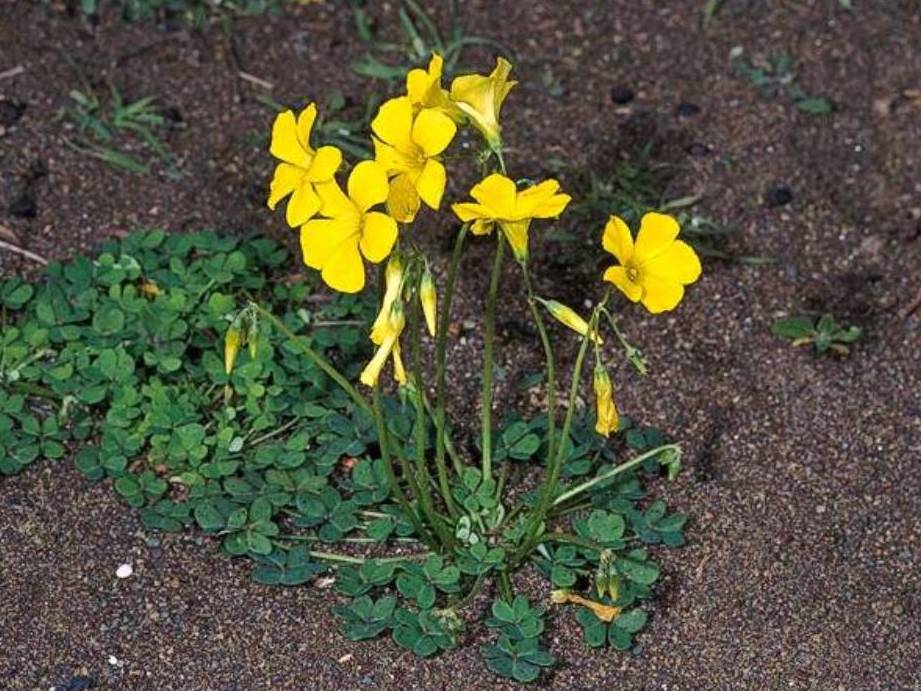 Common names: Bermuda buttercup; buttercup oxalis; sour grass
Oxalis pes-caprae (buttercup oxalis, Bermuda buttercup, yellow oxalis) is a low-growing perennial (family Oxalidaceae) found along the coast of California, in the Coastal Ranges, and in the Sacramento Valley. Buttercup oxalis occurs in coastal dunes, scrub, oak woodlands, gardens, turf, urban areas, orchards and agricultural fields. Buttercup oxalis was introduced as an ornamental landscape plant from South Africa. Although buttercup oxalis does not produce seeds, it is difficult to control because of its ability to form many persistent bulbs. Cultivation may be an effective control if carried out when the plants are just beginning to flower.
Rating:
Moderate
Cal-IPC Resources
Other Resources
Symposium Presentations
Stringer, L. and M. Heath (2011). Comparison of four herbicide treatments on Oxalis pes-caprae. Cal-IPC 2011 Symposium. Tahoe City, CA, California Invasive Plant Council.
Giessow, J. and P. Zedler (1996). The effects of fire frequency and firebreaks on the abundance and species richness of exotic plant species in coastal sage scrub. California Exotic Pest Plant Council Symposium '96. San Diego, CA.
Cal-IPC News Articles
Albert, M. E. (1995). Portrait of an invader II: The ecology and management of Carpobrotus edulis. CalEPPC News. 3: 4-6.
Sigg, J. (2003). Oxalis pes-caprae. CalEPPC News. 11: 8-9.