Avena barbata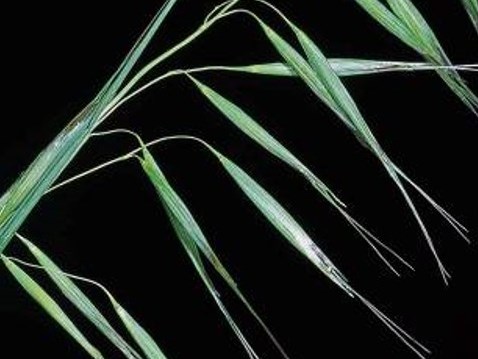 Common names: slender oat
Avena barbata (slender wild oat) is a winter annual grass (family Poaceae) that grows in nearly every grassland area of the state. It does well in sandy/poor soils, often on the road verges. It is one of the annual grasses that was introduced as a forage species and has replaced the native perennial grasses.
Cal-IPC Rating:
Moderate
?
CDFA Rating: None?
Assessment(s)
Plant Assessment Form - Information gathered by Cal-IPC on the impacts, rate of spread, and distribution of invasive plants in California. Does not include management information.
Weed Management Notes
Management Notes - Information on management techniques and effectiveness from the University of California Cooperative Extension's Weed Research & Information Center.
Cal-IPC Newsletter Articles
Cal-IPC Symposium Presentations
Presentations are linked where available. Where a presentation is not available, find more information by reading the abstract in the Cal-IPC Symposia Archive.
Using selective herbicides to control invasive annual grasses. Echols, Aaron (2022)
Characteristics of plant communities invaded by Dittrichia graveolens as it spreads away from roadsides in Santa Clara County. Lopez, Andrew; Melen, Miranda; Lustenhouwer, Nicky; Parker, Ingrid (2020)
Integrating weed control and trait-screened seed mixes to reduce the risk of postfire type conversion from coastal sage scrub to annual grasslands. Teller, Noah (2019)
Resident community species diversity and invader genetic diversity do not affect the establishment of an annual exotic grass. McGray, Heather G.; Suding, Katharine N. (2010)
Blurring edges: A test of weed control methods used along edges of sage scrub patches to encourage shrub colonization into abandoned agricultural fields. Maher, Eliza; Stanton, Edward (2005)
California's fading wildflower legacy. Minnich, Richard A. (2004)
Out of the frying pan: Invasion of exotic perennial grasses in coastal prairies. Corbin, Jeffrey D.; Thomsen, Meredith; Alexander, Janice; D_Antonio, Carla M. (2004)
The effects of fire frequency and firebreaks on the abundance and species richness of exotic plant species in coastal sage scrub. Giessow, Jason; Zedler, Paul (1996)
Effects of exotic plants on three California ecosystems. Minnich, Richard A. (1994)
The effects of fire on introduced annual grasses. Wills, Robin (1993)
Other
Avena barbata

Information