Tribulus terrestris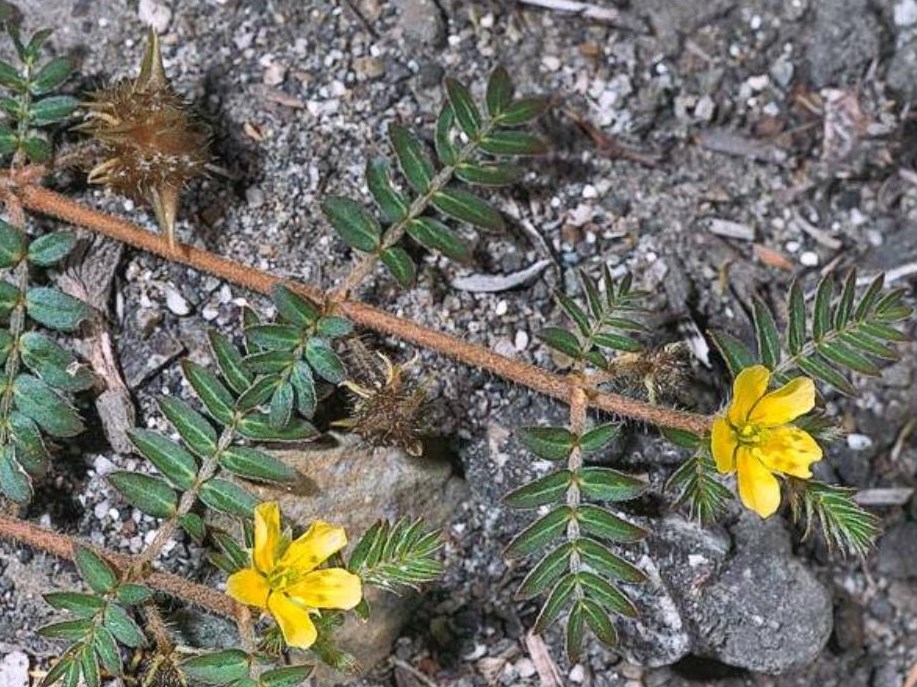 Synonyms: Tribulus bimucronatus; Tribulus lanuginosus; Tribulus saharae; Tribulus terrestris var. sericeus
Common names: puncture vine; puncturevine, goat's head
Tribulus terrestris (puncture vine) is an annual herb (family Zygophyllaceae) with yellow-white flowers and narrow hairy leaves found all over California. It is native to the Mediterranean. It favors grasslands and dunes. It propagates by seed. Seeds are dispersed via water, wool, vehicles and agricultural activities.
Rating:
Limited
Cal-IPC Resources
Other Resources
Symposium Presentations
None for this species.
Cal-IPC News Articles