Triadica sebifera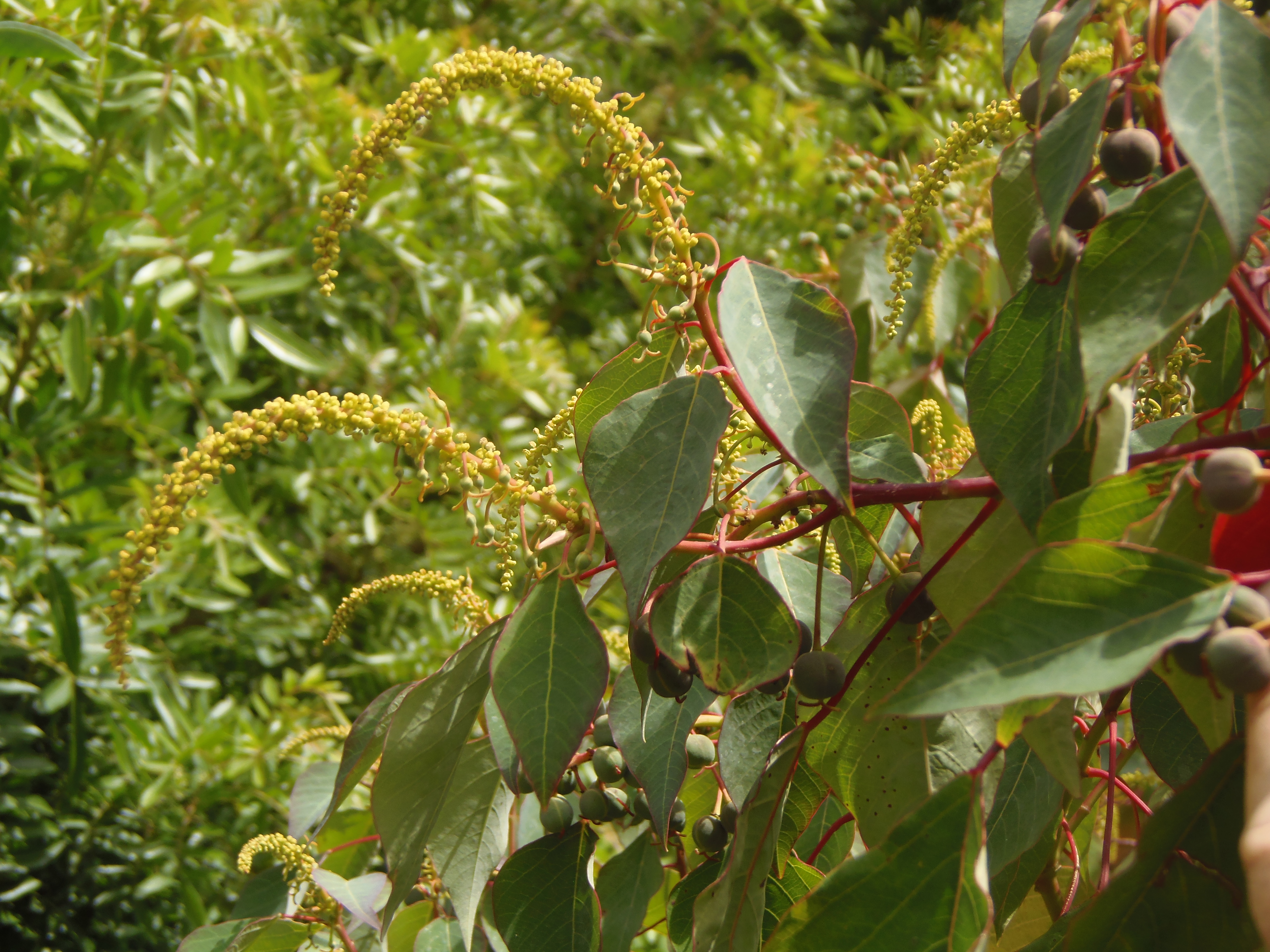 Synonyms: Sapium sebiferum; Croton sebiferum, Excoecaria sebifera, Stillingia sebifera, Triadica sinensis
Common names: Chinese tallow tree; popcorn tree; chicken tree; Florida aspen; Vegetable tallow; white wax berry
Sapium sebiferum (=Triadica sebifera) (Chinese tallowtree) is a deciduous tree (family Euphorbiaceae) that invades wildland areas and rapidly replaces the natural communities. Originally planted as a shade tree in urban areas, it can threaten wildlife habitat and crowd out native vegetation. It is only beginning to invade riparian areas of California, but is considered a major invasive species in the southern forests.
Cal-IPC Rating:
Moderate
Cal-IPC Assessment
Plant Assessment Form - Information gathered by Cal-IPC on the impacts, rate of spread, and distribution of invasive plants in California. Does not include management information.
Cal-IPC Newsletter Articles
Cal-IPC Symposium Presentations
None for this species.
Other
Triadica sebifera

Information
CalFlora - Distribution information based on submitted observations and herbarium specimens.