Clematis vitalba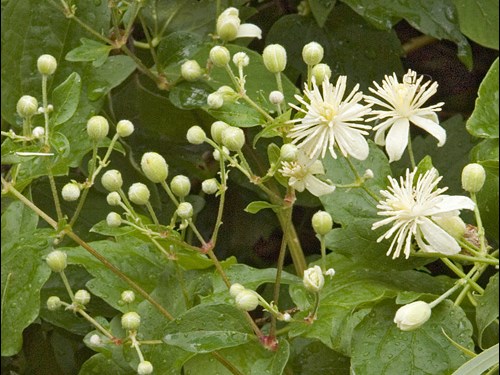 Synonyms: Anemone vitalba
Common names: old man's beard; traveler's joy
Clematis vitalba (old man's beard) is a vine (family Ranunculaceae) with white flowers and oval-shaped leaves found in the central coast ranges of California. It is native to the United Kingdom. It favors forests and woodlands. It spreads via seeds and roots. Means of dispersal include water, wind, humans and animals.
Rating:
Moderate
Cal-IPC Resources
Other Resources
Symposium Presentations
None for this species.
Cal-IPC News Articles