Aegilops cylindrica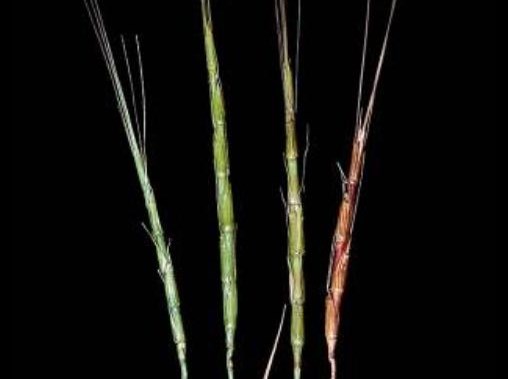 Common names: jointed goatgrass
Aegilops cylindrica (jointed goatgrass) is an annual grass (family Poaceae) with joints similar to wheat that can grow up to 4 feet tall and is found in the Cascade ranges, Modoc Plateau, Sacramento Valley and San Bernardino and peninsular ranges of southern California. It is native to Mediterranean Europe and western Asia. It favors grasslands. It spreads via agricultural and human activities, wind and water. Joints and seeds will attach to clothing, fur and feathers.
Cal-IPC Rating:
Watch
Cal-IPC Assessment
Plant Risk Assessment

- An evaluation of the potential for a plant to be invasive in California.
Cal-IPC Newsletter Articles
Cal-IPC Symposium Presentations
None for this species.
Other
Aegilops cylindrica

Information