Acacia melanoxylon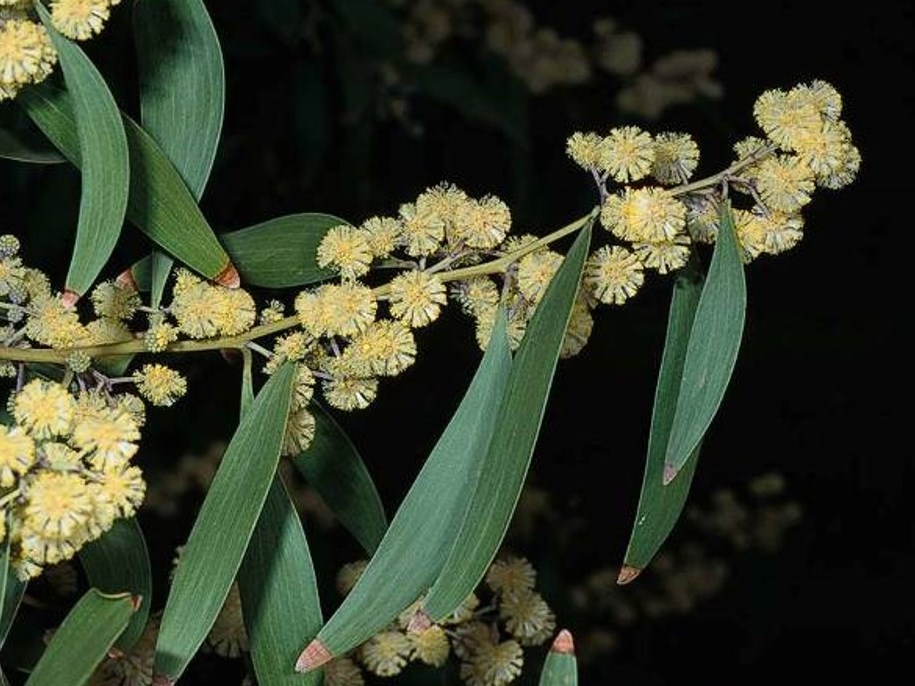 Common names: blackwood acacia
Acacia melanoxylon (black acacia) is a tree (family Fabaceae) found along the coast of California, in the North and South Coast Ranges, and the San Francisco Bay region. It favors disturbed areas, and is often found near buildings and agricultural sites. Black acacia, which has spherical cream-colored flowers, was introduced as a landscape ornamental and has escaped cultivation in some areas. Black acacia trees can develop root suckers that grow to become large clonal populations. The trees also reproduce using seeds that are dispersed by water movement and human activities. To control mature trees, most root fragments must be removed to prevent resprouting.
Cal-IPC Rating:
Limited
Cal-IPC Assessment
Plant Assessment Form - Information gathered by Cal-IPC on the impacts, rate of spread, and distribution of invasive plants in California. Does not include management information.
Weed RIC Management Notes
No Weed RIC Management Notes are available for this species. Check for information on other species in the genus on the Weed RIC site.
Cal-IPC Newsletter Articles
There are no newsletter articles associated with this species yet.
Cal-IPC Symposium Presentations
Heath, M., K. Moore, et al. (2005). Trees and shrubs discussion group. California Invasive Plant Council Symposium 2005. Chico, CA.
Other
Acacia melanoxylon

Information