Acacia dealbata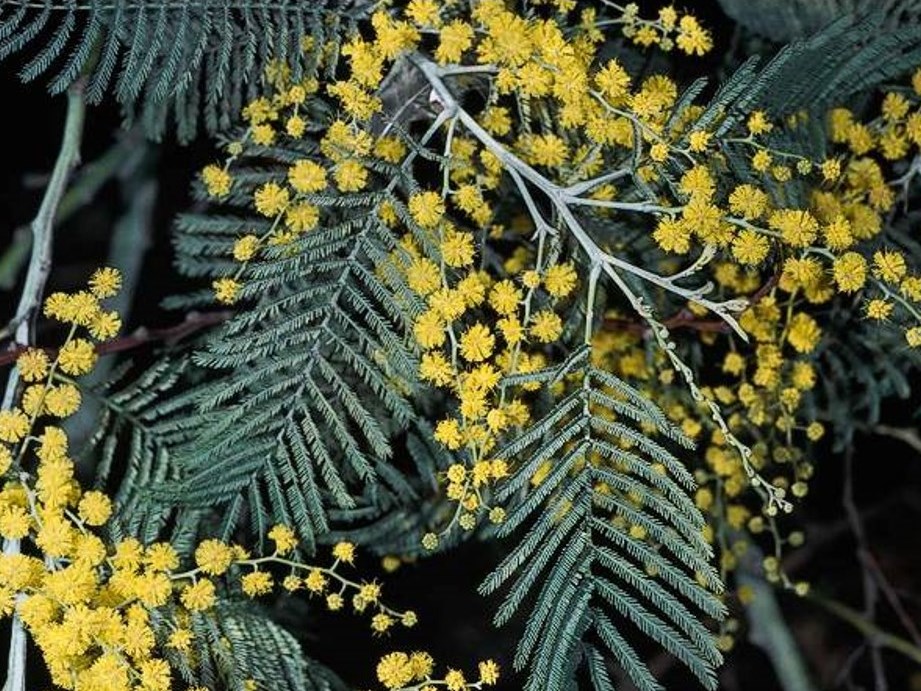 Synonyms: Acacia decurrens var. dealbata
Common names: silver wattle
Acacia dealbata (silver wattle) is a tree (family Fabaceae) found in the coastal ranges, San Francisco Bay area, and south coast of California. It favors disturbed places in coastal prairies, riparian areas and coniferous forests. Silver wattle is often confused with green wattle (Acacia decurrens), but is distinguishable by the small, silvery hairs that grow on its twigs. It spreads via rhizomes and seeds, and easily resprouts after being cut. Acacia dealbata changes soil chemistry by fixing nitrogen, and the plants' fallen leaves may have allelopathic effects that prevent the growth of native understory plants. Like many acacias, silver wattle is commonly planted as an ornamental.
Rating:
Moderate
Cal-IPC Resources
Other Resources
Symposium Presentations
Horowitz, M. (2003). Alternatives to chemical stump treatment of Acacia dealbata. California Invasive Plant Council Symposium 2003. Kings Beach, CA.
Cal-IPC News Articles
DiTomaso, J. (1998). Results of the CalEPPC questionnaire at Symposium '98 in Ontario.
(1993). California Exotic Pest Plant Council draft list exotic plants of greatest concern October 1993.