Washingtonia robusta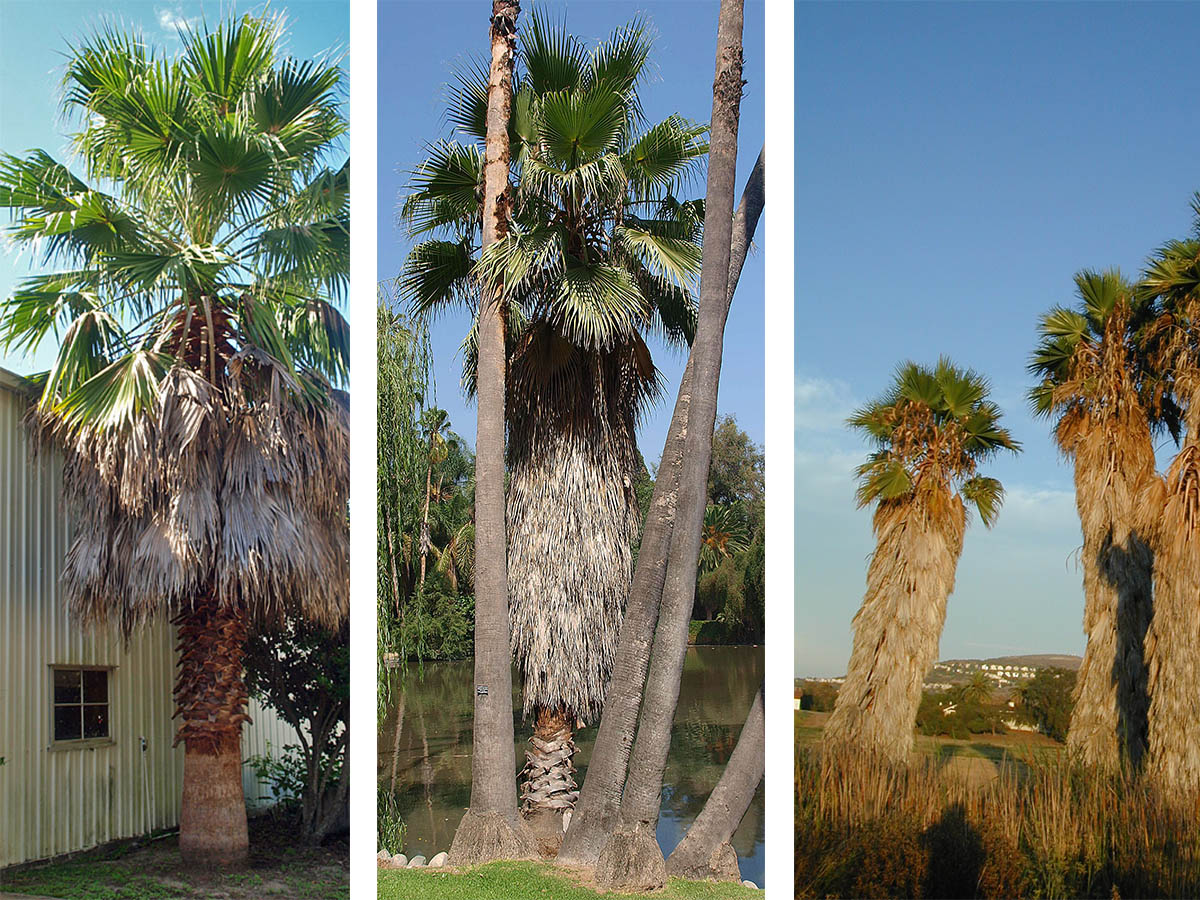 Synonyms: W. filamentosa (often mistaken for native W. filifera)
Common names: Mexican fan palm; Washington palm; skyduster; thread palm
Washingtonia robusta (Mexican fan palm) is a single-trunked palm tree (family Arecaceae) found in the San Francisco Bay area, southern Sacramento Valley and on California's south coast. Mexican fan palm is a common landscape ornamental that has become invasive in riparian areas, orchards and landscaped areas. This palm is known to create monospecific stands in riparian areas, and dead fronds of the tree can create a fire hazard. The species can be controlled with relative ease by removing the seedlings.
Cal-IPC Rating:
Moderate — Alert
?
CDFA Rating: None?
Assessment(s)
Plant Assessment Form - Information gathered by Cal-IPC on the impacts, rate of spread, and distribution of invasive plants in California. Does not include management information.
Weed Management Notes
Management Notes - Information on management techniques and effectiveness from the University of California Cooperative Extension's Weed Research & Information Center.
Cal-IPC Newsletter Articles
Cal-IPC Symposium Presentations
Presentations are linked where available. Where a presentation is not available, find more information by reading the abstract in the Cal-IPC Symposia Archive.
Other
Washingtonia robusta

Information