Spartina alterniflora x S. foliosa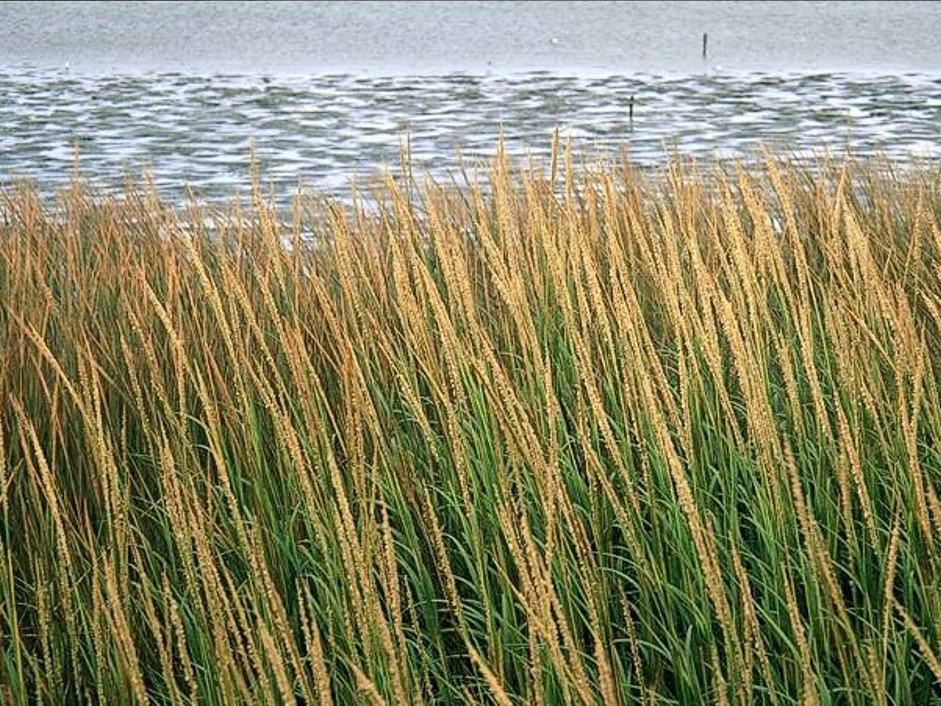 Common names: smooth hybrid cordgrass
Spartina alterniflora (and S. alterniflora x foliosa hybrids) (smooth cordgrass) is a rhizomatous perennial grass (family Poaceae) found in salt marshes and mudflats in the San Francisco Estuary and associated waterways. Smooth cordgrass spreads more rapidly, grows more densely, and tolerates higher water levels than native California cordgrass (Spartina foliosa). Spartina alterniflora is native to the Atlantic and Gulf coasts of North America. The two cordgrasses are known to hybridize, a process which may threaten the survival of pure strains of California cordgrass. A single smooth cordgrass plant may spread clonally in concentric circles to become a dense circular patch of up to 20 meters in diameter. The invasive cordgrass does not provide suitable habitat for native salt marsh shorebirds.
Cal-IPC Rating:
High
?
CDFA Rating: -*?
Assessment(s)
Plant Assessment Form - Information gathered by Cal-IPC on the impacts, rate of spread, and distribution of invasive plants in California. Does not include management information.
Weed Management Notes
Management Notes - Information on management techniques and effectiveness from the University of California Cooperative Extension's Weed Research & Information Center.
Cal-IPC Newsletter Articles
Cal-IPC Symposium Presentations
Presentations are linked where available. Where a presentation is not available, find more information by reading the abstract in the Cal-IPC Symposia Archive.
Other
Spartina alterniflora x S. foliosa

Information