Salsola tragus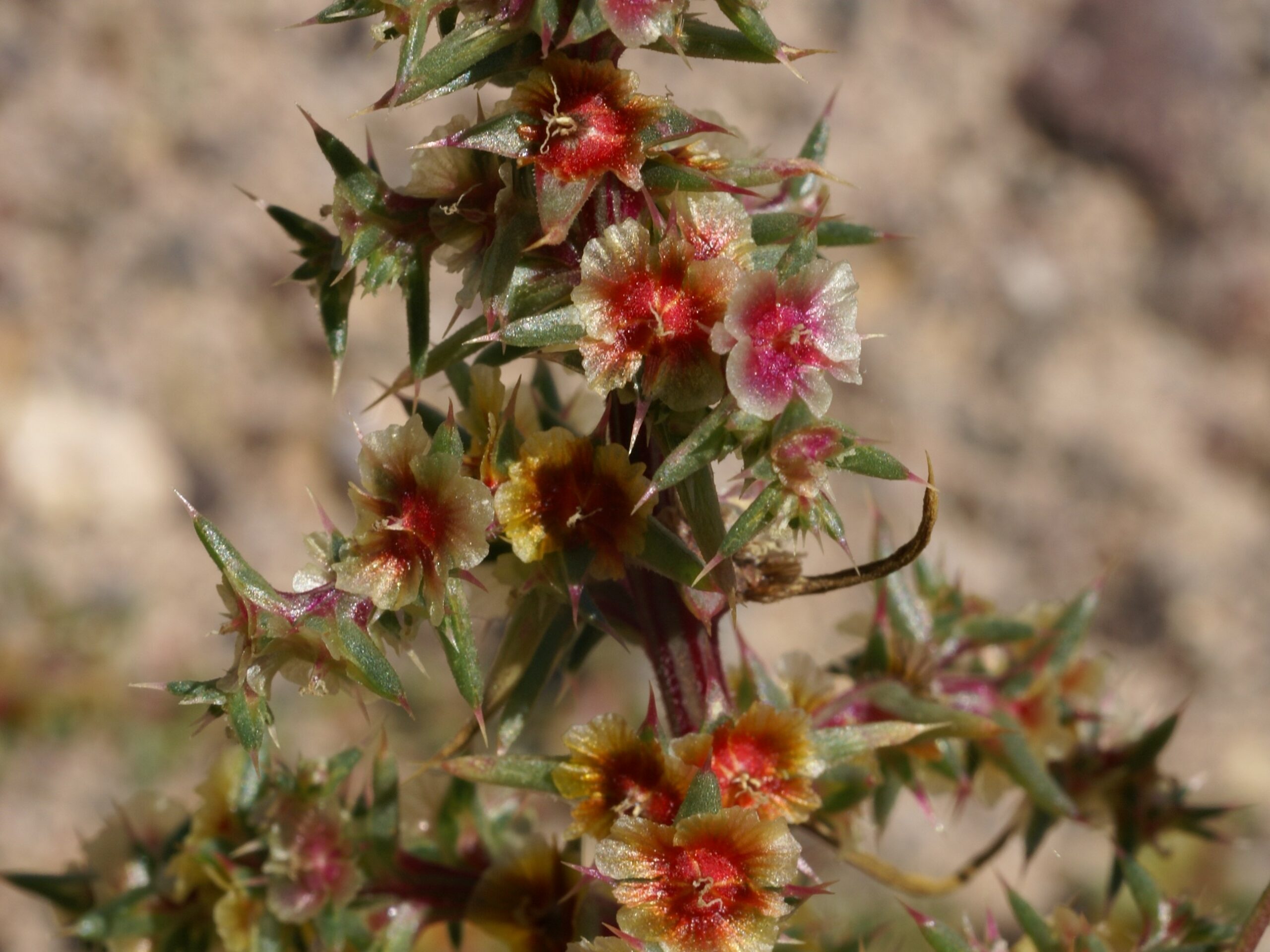 Synonyms: Salsola australis, S. iberica, S. kali var. tenuifolia, S. kali ssp. ruthenica, S. kali ssp. tenuifolia, S. kali ssp. tragus, S. pestifera, S. ruthenica.
Common names: Russian thistle; common saltwort; prickly Russian thistle; Russian tumbleweed; tumbleweed; tumbling weed; windwitch; witchweed; prickly glasswort
Salsola tragus (Russian-thistle) is a large, bushy summer annual (family Chenopodiaceae). It can be found throughout California, including in agricultural areas, desert, roadsides and other disturbed areas. Russian-thistle can impede traffic, create fire hazards, and is a host of the beet leaf-hopper, an agricultural insect pest.
Cal-IPC Rating:
Limited
?
CDFA Rating: C*?
Assessment(s)
Plant Assessment Form - Information gathered by Cal-IPC on the impacts, rate of spread, and distribution of invasive plants in California. Does not include management information.
Special Reports
Pest Notes on Russian Thistle (From the University of California's Statewide Integrated Pest Management Program)
Weed Management Notes
Management Notes - Information on management techniques and effectiveness from the University of California Cooperative Extension's Weed Research & Information Center.
Cal-IPC Newsletter Articles
Weed biological control agents approved for California. Pitcairn, Michael J.; Smith, Lincoln; Moran, Patrick.

Vol 22, Issue 1

Tackling invasive plants on California Sept. of Fish & Game lands. O'Rourke, Brianne; Horenstein, Julie.

Vol 17, Issue 1

Killing the beast: A cooperative approach for control of Arundo donax in the Santa Ana River watershed. Stein, Eric D.; Vartanian, Valerie.

Vol 05, Issue 3
Cal-IPC Symposium Presentations
Presentations are linked where available. Where a presentation is not available, find more information by reading the abstract in the Cal-IPC Symposia Archive.
Other
Salsola tragus

Information