Potamogeton crispus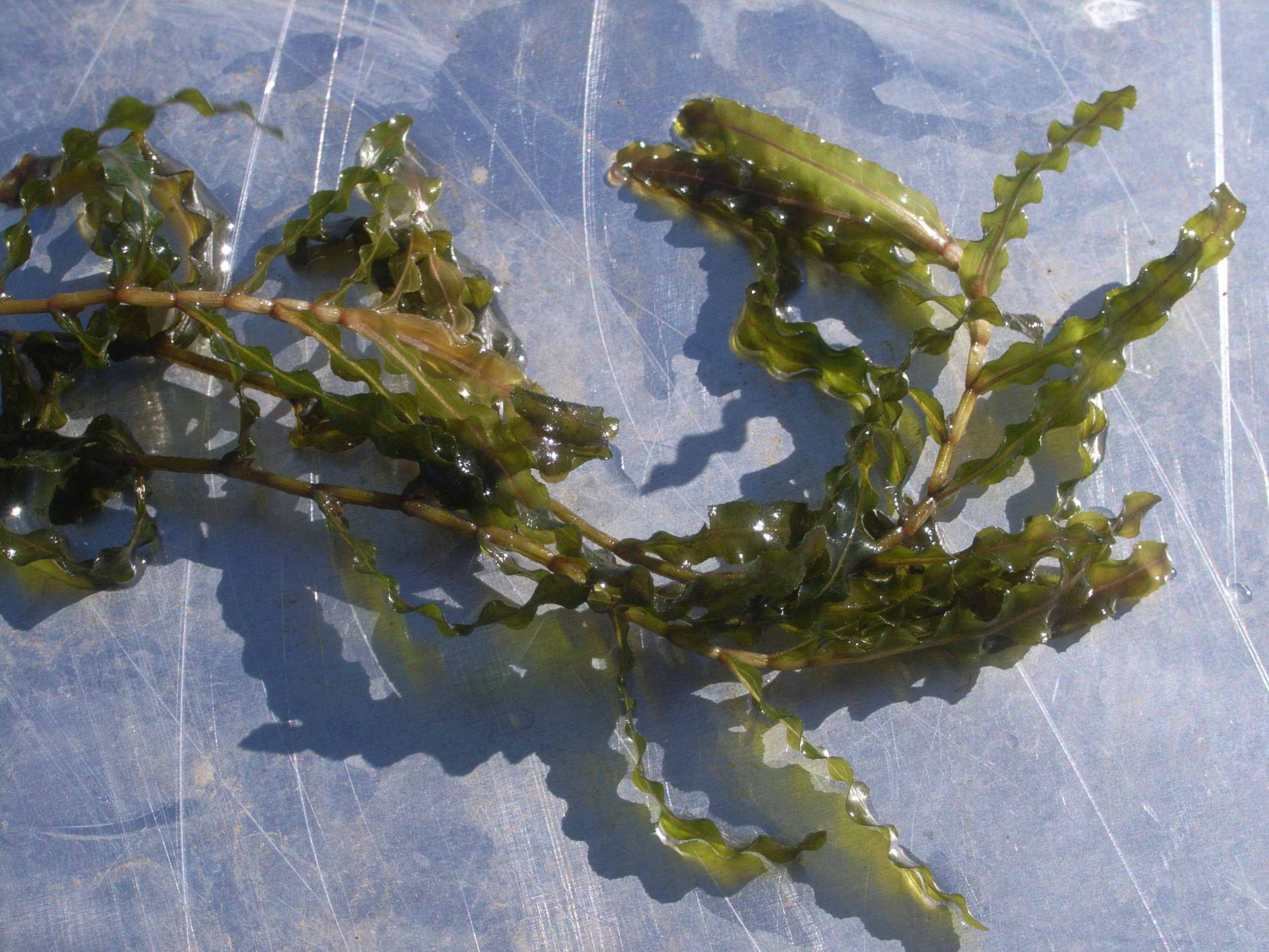 Common names: curly-leaved pondweed; curled pondweed; curly pondweed
Potamogeton crispus (curlyleaf pondweed) is an aquatic perennial (family Potamogetonaceae). The genus Potamogeton contains many widespread, variable species that are difficult to tell apart. Potamogeton species are important for wildlife, but they can become problems in managed aquatic systems such as irrigation canals. All species of Potamogeton are native to California except P. crispus. There is no evidence that curlyleaf pondweed hybridizes with native Potamogeton species, particularly since it primarily reproduces vegetatively.
Cal-IPC Rating:
Moderate
?
CDFA Rating: None?
Assessment(s)
Plant Assessment Form - Information gathered by Cal-IPC on the impacts, rate of spread, and distribution of invasive plants in California. Does not include management information.
Weed Management Notes
Management Notes - Information on management techniques and effectiveness from the University of California Cooperative Extension's Weed Research & Information Center.
Cal-IPC Newsletter Articles
Cal-IPC Symposium Presentations
Presentations are linked where available. Where a presentation is not available, find more information by reading the abstract in the Cal-IPC Symposia Archive.
Early detection and rapid response: effective weed control at the landscape level. Farrell, Sharon; Patterson, Jesse; Kesel, Rachel; Brigham, Christy; Gregory, Nathan; Gardner, Leah (2020)
Aquatic working group. Anderson, Lars; Zaremba, Katy; Owen, Julie; Crosson, Holly (2004)
Other
Potamogeton crispus

Information