Euphorbia terracina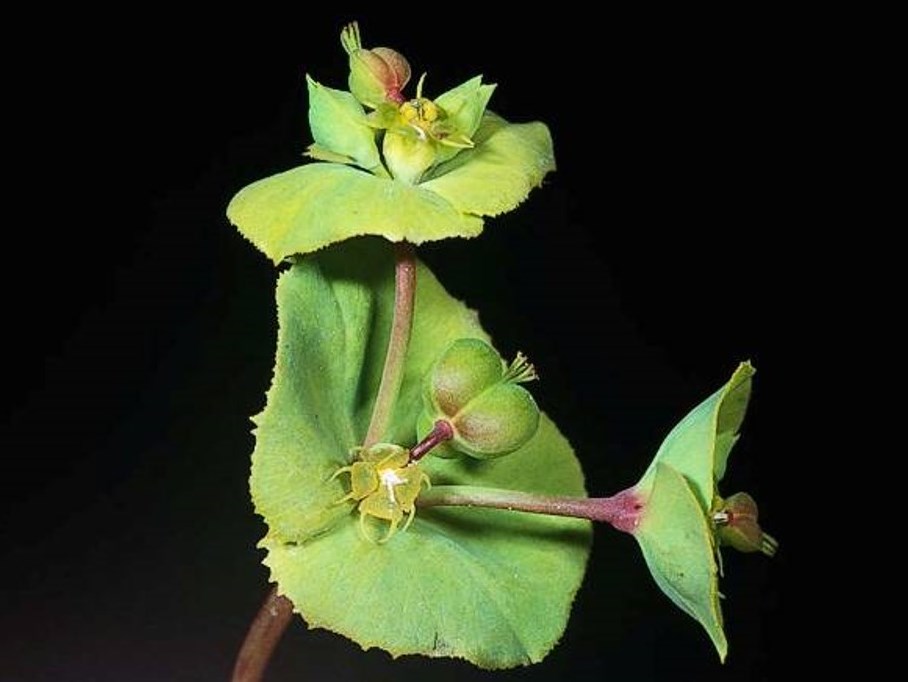 Common names: carnation spurge; Geraldton carnationweed
Euphorbia terracina (carnation spurge) is a perennial or biennial species(family Euphorbiaceae) found on California's south coast. Carnation spurge forms dense patches in disturbed grasslands, coastal bluffs, dunes, salt marshes, riparian areas and oak woodlands. Although carnation spurge was recently introduced to California and is not yet widely distributed, it has the potential to spread rapidly. Like many other members of the spurge family, it produces toxic sap, and has allelopathic properties that reduce germination of native plants.
Cal-IPC Rating:
Limited
?
CDFA Rating: -*?
Assessment(s)
Plant Assessment Form - Information gathered by Cal-IPC on the impacts, rate of spread, and distribution of invasive plants in California. Does not include management information.
Species ID Card
Invasive Species ID Card - To support field identification of early detection species, Cal-IPC has designed a set of Species ID cards that can be downloaded, printed double-sided, and trimmed to size.
Weed Management Notes
Management Notes - Information on management techniques and effectiveness from the University of California Cooperative Extension's Weed Research & Information Center.
Cal-IPC Newsletter Articles
Cal-IPC Symposium Presentations
Presentations are linked where available. Where a presentation is not available, find more information by reading the abstract in the Cal-IPC Symposia Archive.
Other
Euphorbia terracina

Information