Carthamus lanatus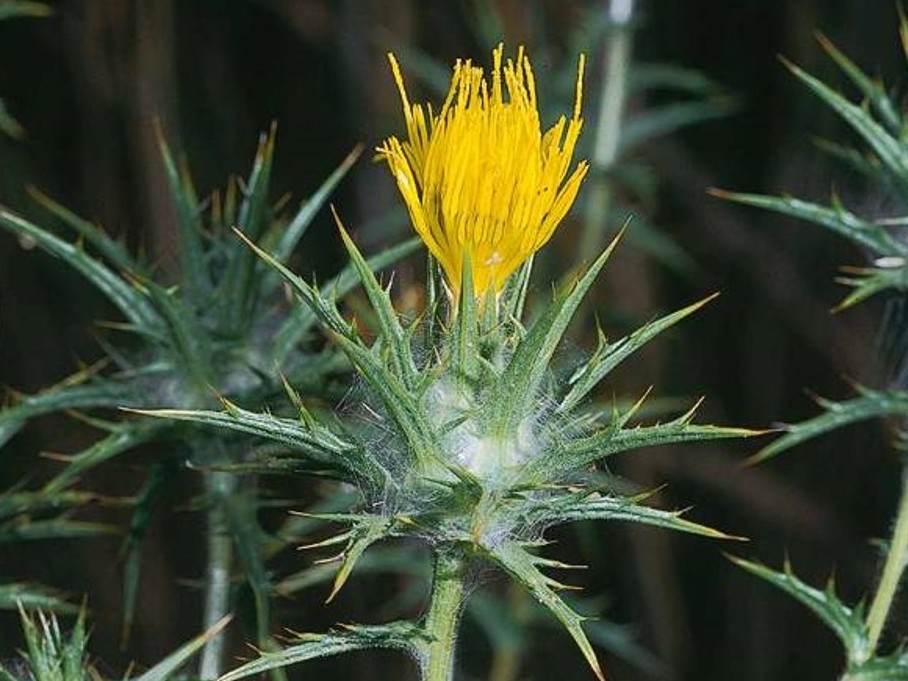 Synonyms: Carthamus lanatus ssp. lanatus
Common names: woolly distaff thistle; false starthistle; saffron thistle; woolly safflower; woolly starthistle
Carthamus lanatus (woolly distaff thistle) is a winter annual forb (family Asteraceae) found in disturbed open sites, roadsides, pastures, annual grasslands, and waste areas. Its spiny foliage can injure livestock. It is primarily found in the northern coast ranges of California.
Cal-IPC Rating:
High
Cal-IPC Assessment
Plant Assessment Form - Information gathered by Cal-IPC on the impacts, rate of spread, and distribution of invasive plants in California. Does not include management information.
Weed RIC Management Notes
Management Notes - Information on management techniques and effectiveness from the University of California Cooperative Extension's Weed Research & Information Center.
Cal-IPC Newsletter Articles
Cal-IPC Symposium Presentations
Presentations are linked where available. Where a presentation is not available, find more information by reading the abstract in the Cal-IPC Symposia Archive.
Other
Carthamus lanatus

Information