Silybum marianum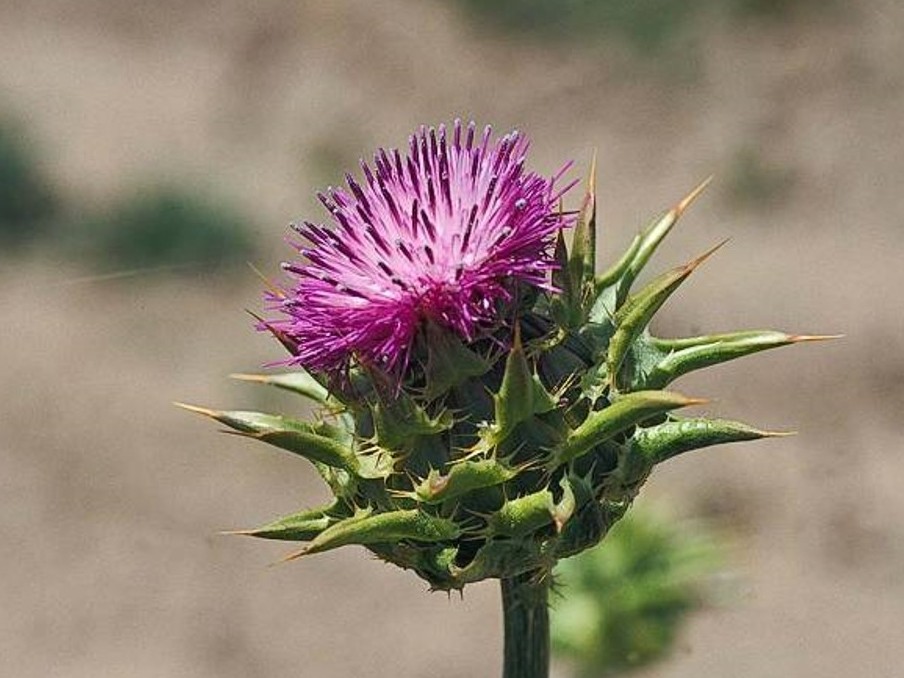 Synonyms: Carduus marianus L., Carduus mariae Crantz, Cirsium maculatum Scop., Cathamus maculatum (Scop.) Lam., Silybum maculatum (Scop.) Moench, Silybum mariae (Crantz) Gray, Mariana lactea Hill
Common names: milk thistle; variegated thistle; blessed milk thistle; Virgin Mary's thistle; Lady's milk; Holy thistle; spotted thistle; cabbage thistle; spotted thistle; St. Mary's thistle; white thistle
Silybum marianum (blessed milk thistle) is a winter annual or biennial with prickly leaves (family Asteraceae). It is widely spread throughout California in overgrazed pastures and along fencelines and other disturbed areas. Blessed milk thistle produces tall, dense stands that outcompete native species.
Rating:
Limited
Cal-IPC Resources
Other Resources
Symposium Presentations
Archbald, G. (1998). Mechanical control methods: beyond weed bashing. California Exotic Pest Plant Council Symposium '98. Ontario, CA.
Lair, K., N. Ritter, et al. (2006). Restoration of retired San Joaquin Valley farmlands using herbicides and activated charcoal. Cal-IPC Symposium. Rohnert Park, CA.
Pitcairn, M. J. and D. M. Woods (1998). Control methods: biological control. California Exotic Pest Plant Council Symposium 1998. Ontario, CA.
Cal-IPC News Articles
Massera, J. (2001). More about Italian thistle. CalEPPC News. 9: 14.
Perala, C., D. A. Hoover, et al. (1993). Control of exotic plants in an herbaceous understory. CalEPPC News. 1: 4-6.