Salpichroa origanifolia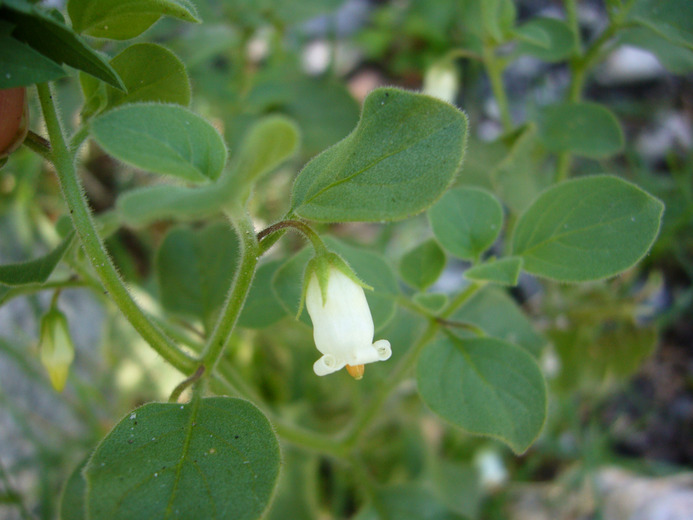 Common names: lily of the valley vine
Salpichroa origanifolia (lily of the valley vine) is a vine (family Solanaceae) with white flowers and oval-shaped leaves found in the San Francisco Bay area, Sacramento Valley and southwestern ranges of California. It is native to South America. It occurs in grasslands. It spreads via seeds, root fragments and pieces of underground stems. These stems are spread via dumped garden waste. Animals, wind, water and human activities can also spread seeds.
Rating:
Watch
Cal-IPC Resources
Other Resources
Symposium Presentations
None for this species.
Cal-IPC News Articles