Robinia pseudoacacia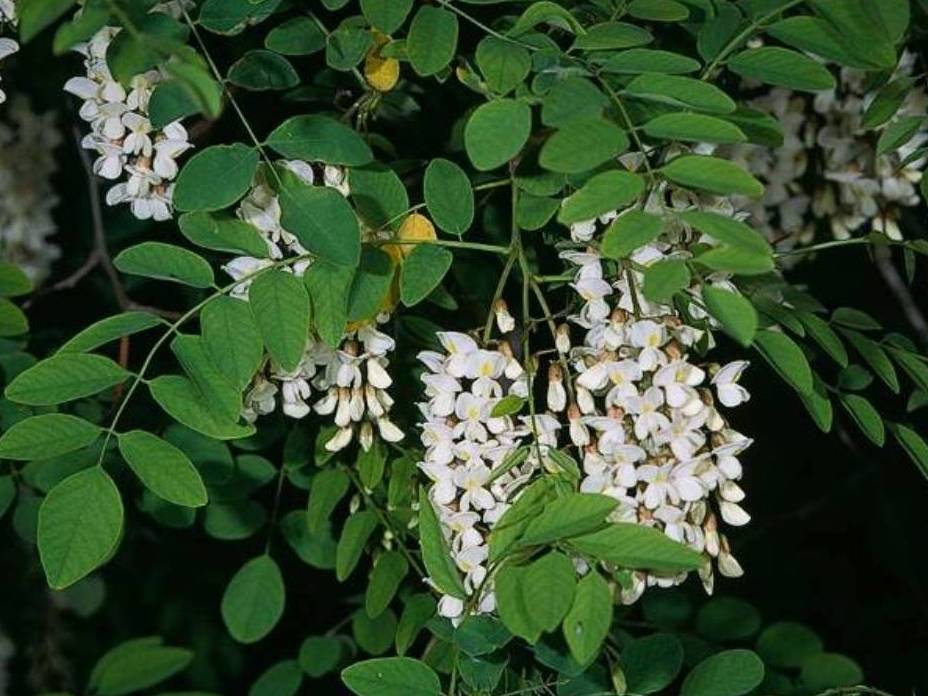 Common names: black locust
Robinia pseudoacacia (black locust) is a deciduous tree (family Fabaceae) that grows to 100 feet tall. Historically planted as a landscape tree, black locust has escaped cultivation and become invasive in California and elsewhere. It can grow on a wide range of sites, but grows best on rich, moist, limestone-derived soils. It does not do well on heavy or poorly drained soils, although it appears to be tolerant of some flooding. Through root sprouts and seedling establishment, black locust creates large stands that displace native vegetation. Its seeds, leaves, and bark are toxic to humans and livestock.
Cal-IPC Rating:
Limited
Cal-IPC Assessment
Plant Assessment Form - Information gathered by Cal-IPC on the impacts, rate of spread, and distribution of invasive plants in California. Does not include management information.
Cal-IPC Newsletter Articles
Cal-IPC Symposium Presentations
Connick, S. and M. Gerel (2004). Partnering to prevent invasions of plants of horticultural origin. California Invasive Plant Council Symposium 2004. Ventura, CA.
Hunter, J. C., J. C. Sterling, et al. (2003). The abundance and distribution of non-native woody species in Sacramento Valley riparian zones. California Invasive Plant Council Symposium 2003. Kings Beach, CA.
Reichard, S. H. (1996). What traits distinguish invasive plants from non-invasive plants? California Exotic Pest Plant Council Symposium '96. San Diego, CA.
Other
Robinia pseudoacacia

Information