Paspalum vaginatum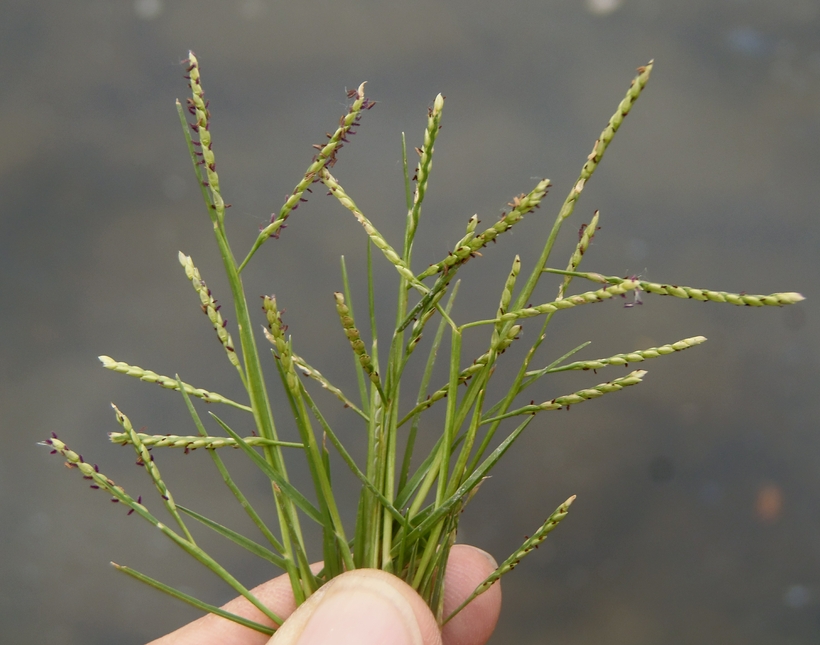 Common names: seashore paspalum
Paspalum vaginatum (seashore paspalum) is a perennial grass (family Poaceae) that can grow to approximately 20 inches tall and is found in the Sonoran Desert and south coast ranges of California. It is native to southeastern North America, other parts of tropical Central and South America and Africa. It favors dunes and bog and marsh habitat. It reproduces vegetatively via sod, containerized material and rhizomes. Its seeds are rarely viable. It spreads via agricultural activities, animal grazing and water.
Rating:
Watch
Cal-IPC Resources
Other Resources
Symposium Presentations
None for this species.
Cal-IPC News Articles