Parentucellia viscosa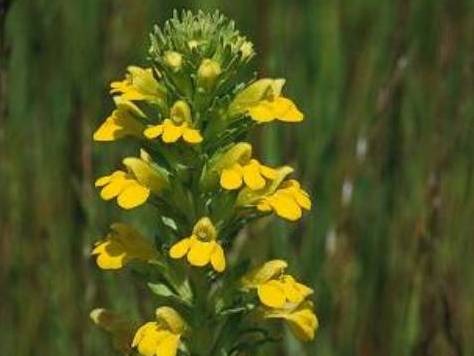 Synonyms: Bartsia viscosa, Bellardia viscosa
Common names: yellow glandweed; sticky parentucellia; broadleaved glandweed
Parentucellia viscosa (yellow glandweed, sticky parentucellia) is an annual forb/herb (family Scrophulariaceae) that invades wetland prairies along the coast and pastures in the Sierra Nevada. It is especially invasive on dune wetlands at the Humboldt Bay National Wildlife Refuge.
Rating:
Limited
Cal-IPC Resources
Other Resources
Symposium Presentations
Pickart, A. J. and K. S. Wear (1999). The ecology of Parentucellia viscosa in dune wetlands. California Exotic Pest Plant Council Symposium '99. Sacramento, CA.
Cal-IPC News Articles
DiTomaso, J. (2006). New weed alerts! Cal-IPC News. 13: 4-5.
Pickart, A. (1996). Call for information: Parentucellia viscosa. CalEPPC News. 4: 9.
Pickart, A. and K. Wear (2000). Parentucellia viscosa invades dune wetlands of northern California. CalEPPC News. 8: 11.