Iris pseudacorus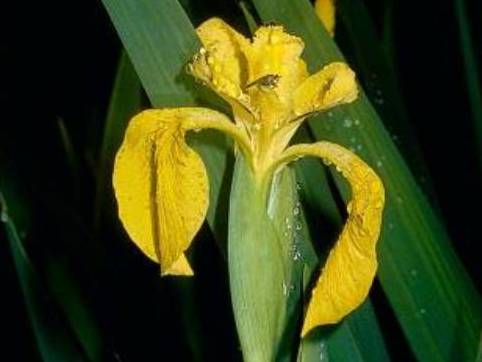 Synonyms: Iris acoriformis, Iris bastardi, Iris curtopetala, Iris lutea, Iris paludosa
Common names: yellowflag iris; pale yellow iris
Iris pseudacorus (yellowflag iris) (family Iridaceae) invades wetlands and meadows along coastal California and some inland counties. Iris pseudacorus is a fast-growing and rapidly-spreading invasive plant that can out-compete other wetland plants, forming almost impenetrable thickets, in much the same way as cattails do.
Rating:
Limited
Cal-IPC Resources
California distribution map - Maps based on survey data from county Weed Management Areas.
These maps are the product of those working in the field and are not intended to be definitive.
Other Resources
Symposium Presentations
Connick, S. and M. Gerel (2004). Partnering to prevent invasions of plants of horticultural origin. California Invasive Plant Council Symposium 2004. Ventura, CA.
Cal-IPC News Articles
Connick, S. and M. Gerel (2005). Don't sell a pest: A new partnership to prevent plant invasions through horticulture. Cal-IPC News. 13: 4-5,14.
Kelly, M. (1999). Roundup of Arundo projects reveals commitment, strategic weakness. CalEPPC News. 7: 4-9.