Euphorbia terracina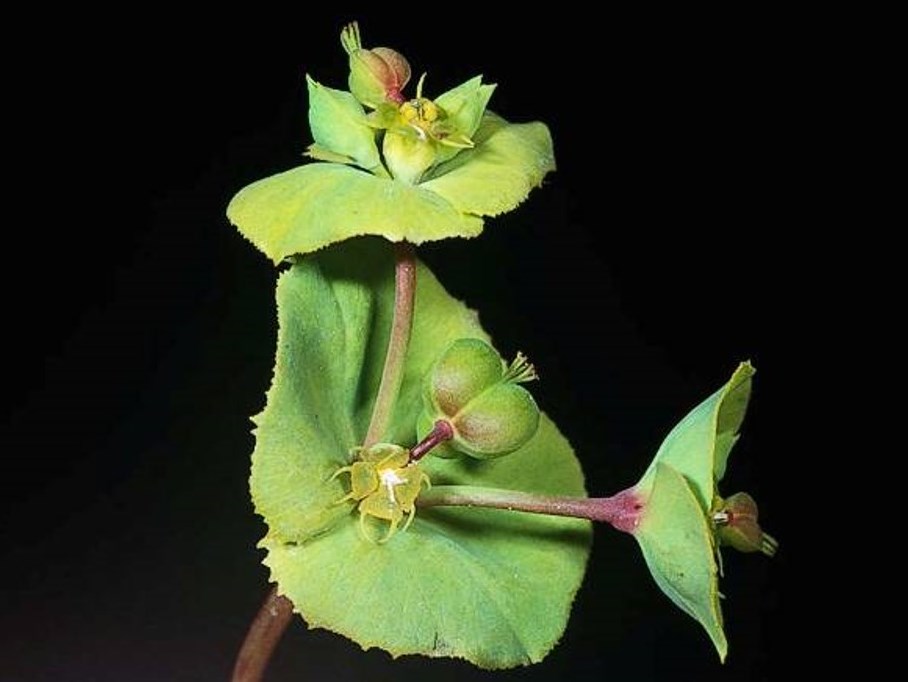 Common names: carnation spurge; Geraldton carnationweed
Euphorbia terracina (carnation spurge) is a perennial or biennial species(family Euphorbiaceae) found on California's south coast. Carnation spurge forms dense patches in disturbed grasslands, coastal bluffs, dunes, salt marshes, riparian areas and oak woodlands. Although carnation spurge was recently introduced to California and is not yet widely distributed, it has the potential to spread rapidly. Like many other members of the spurge family, it produces toxic sap, and has allelopathic properties that reduce germination of native plants.
Rating:
Limited
Cal-IPC Resources
Other Resources
Symposium Presentations
Dorsey, A., E. Avina, et al. (2010). Euphorbia terracina: Why worry? . Cal-IPC 2010 Symposium Ventura, CA, California Invasive Plant Council
Avina, E., A. Dorsey, et al. (2009). Experimental test of different treatments for control of terracina spurge (Euphorbia terracina): Comparison of hand pulling, glyphosate, and chlorsulfuron. Cal-IPC Symposium 2009. Visalia, CA, Cal-IPC.
Dickerson, E., C. Brigham, et al. (2004). Ecohelpers: Education and ecological restoration in Southern California. California Invasive Plant Council Symposium 2004. Ventura, CA.
Cal-IPC News Articles
Case, B. (2011). Dangerous and invasive Euphorbias in California. Cal-IPC News. 18: 8, 9.
Brigham, C. (2005). High school students take on carnation spurge. Cal-IPC News. 13: 6.