Ehrharta calycina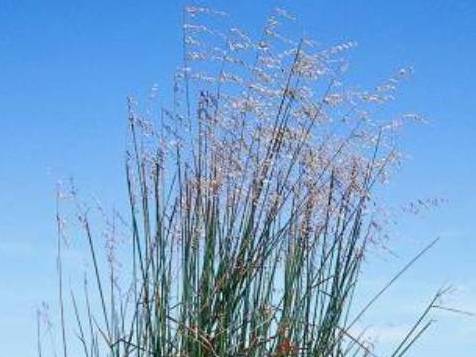 Synonyms: Aira capensis L.f., Ehrharta ascendens Schrad, E. auriculata Steud., E. geniculata (Thunb) Thunb., E. laxiflora Schrad., R. ovata Nees, E. paniculataSw.ex Poir, E. undulata Nees ex Trin., Melica festucoides Licht ex Trin., Melica geniculata Thunb., Trochera calycina (Sm. P. Beauv,)
Common names: purple veldtgrass; African veldtgrass; perennial Veldt grass
Ehrharta calycina (purple veldtgrass) is a perennial grass (family Poaceae) found in disturbed grasslands, roadsides and coastal habitats in California's south and central west regions. Purple veldtgrass is spreading very rapidly in the central coast region, where it invades dunes and shrublands. It was originally imported to California for use as a pasture grass and for erosion control. Purple veldtgrass displaces native vegetation and converts coastal scrub and chaparral communities to grasslands. It resprouts after fires and may increase fire frequency.
Rating:
High
Cal-IPC Resources
Other Resources
Symposium Presentations
Thomsen, C. D., W. A. Williams, et al. (1996). Yellow starthistle management with grazing, mowing, and competitive plantings. California Exotic Pest Plant Council Symposium '96. San Diego, CA.
Cal-IPC News Articles
Brey, C. (1996). What? Another Ehrharta? Oh, no! CalEPPC News. 4: 4-5.