Conicosia pugioniformis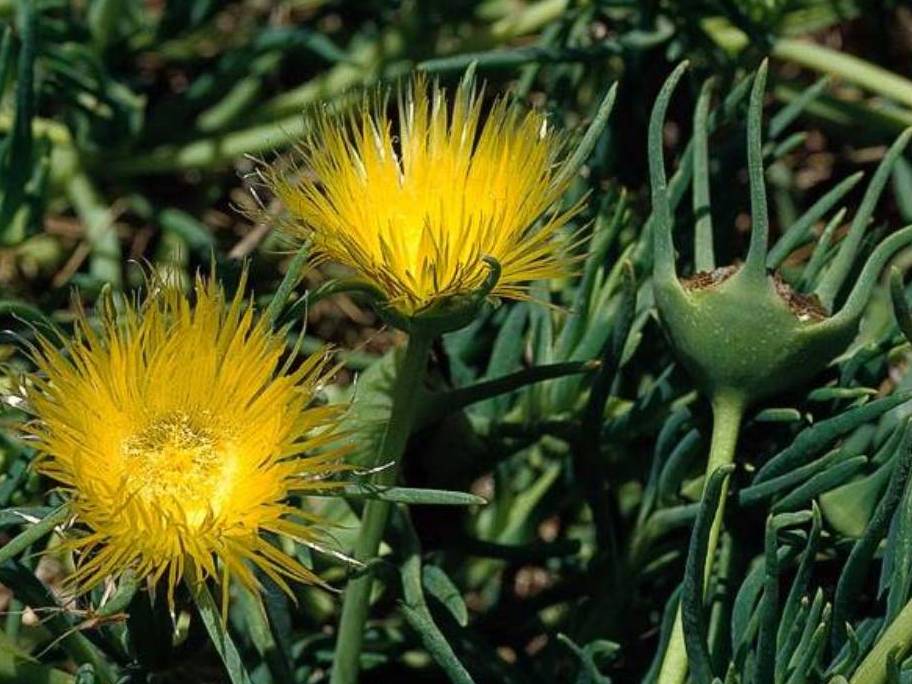 Synonyms: Mesembryanthemum elongatum
Common names: narriow-leafed iceplant; false iceplant; conicosia
Conicosia pugioniformis (narrowleaf iceplant) is a succulent perennial (family Aizoaceae) found on dunes, beaches, scrub and grassland along the central coast of California, especially in Santa Barbara and San Luis Obispo counties. Narrowleaf iceplant does not form mats like other invasive iceplants (i.e., Carpobrotus edulis or C. chilensis) so its impacts are less severe. However, it can become locally abundant and crowd out native plants, especially in dune habitats. Narrowleaf iceplant reproduces by seed, and buried root crowns can resprout after aboveground plant matter has been removed.
Cal-IPC Rating:
Limited
Cal-IPC Assessment
Plant Assessment Form - Information gathered by Cal-IPC on the impacts, rate of spread, and distribution of invasive plants in California. Does not include management information.
Weed RIC Management Notes
No Weed RIC Management Notes are available for this species. Check for information on other species in the genus on the Weed RIC site.
Cal-IPC Newsletter Articles
Cal-IPC Symposium Presentations
Other
Conicosia pugioniformis

Information