Tanacetum vulgare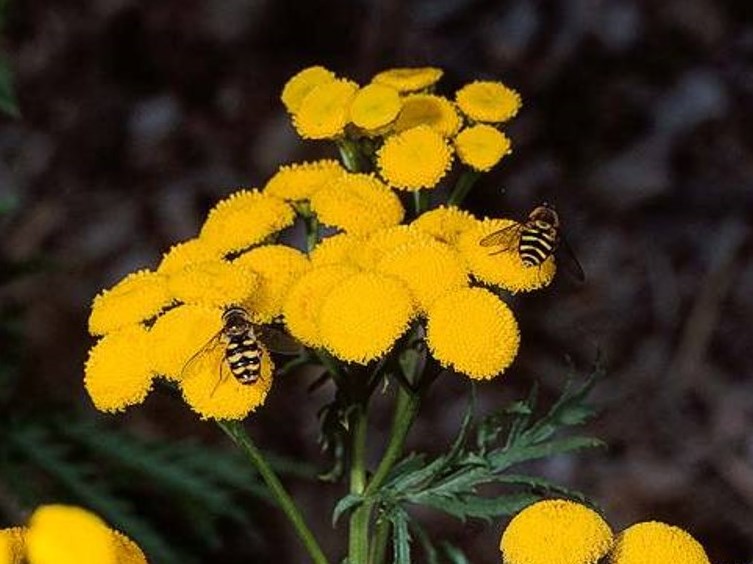 Common names: common tansy; golden buttons; garden tansy
Tanacetum vulgare (common tansy) is a perennial herb (family Asteraceae) found in the Coastal Ranges, Cascade Range and along the north coast of California. Common tansy inhabits riparian areas, forests, and disturbed places, including urban areas, fields, and roadsides. This European native is cultivated as a landscape ornamental and as a medicinal herb. Taken in great quantities, common tansy can be fatally toxic to humans and animals, and some individuals may experience an allergic reaction after handling the foliage. Common tansy reproduces by seed and vegetatively. It is known to produce dense colonies via its extensive creeping root system, especially in riparian areas.
Cal-IPC Rating:
Moderate
?
CDFA Rating: None?
Assessment(s)
Plant Assessment Form - Information gathered by Cal-IPC on the impacts, rate of spread, and distribution of invasive plants in California. Does not include management information.
Weed Management Notes
Management Notes - Information on management techniques and effectiveness from the University of California Cooperative Extension's Weed Research & Information Center.
Cal-IPC Newsletter Articles
There are no newsletter articles associated with this species yet.
Cal-IPC Symposium Presentations
Presentations are linked where available. Where a presentation is not available, find more information by reading the abstract in the Cal-IPC Symposia Archive.
There are no Symposium presentations associated with this species yet.
Other
Tanacetum vulgare

Information