Helminthotheca echioides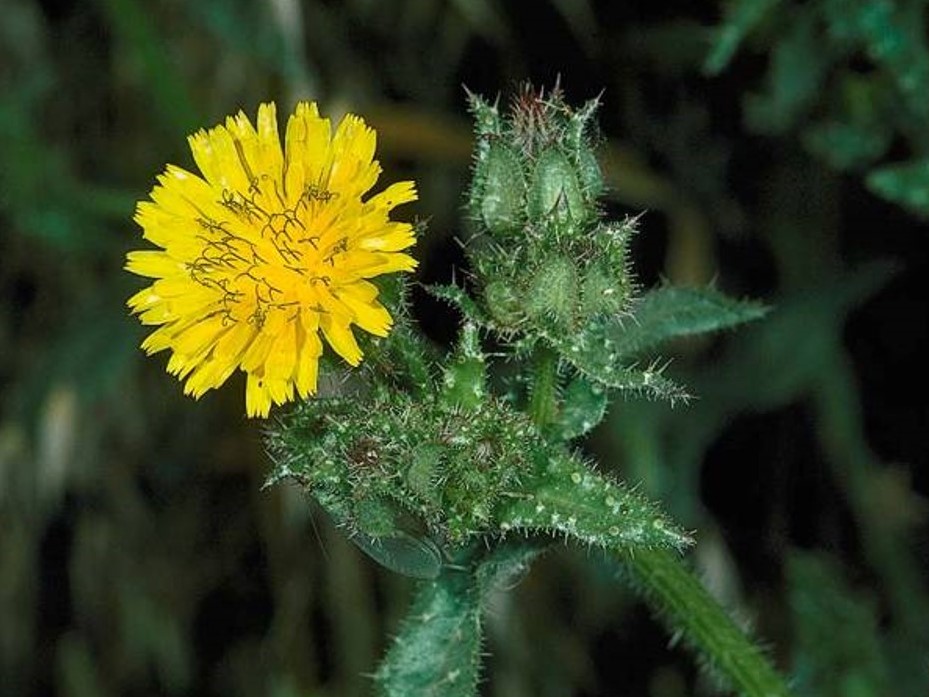 Synonyms: Picris echioides; Helminthia echioides
Common names: bristly ox-tongue; bugloss; bugloss-picris
Helminthotheca echioides (bristly oxtongue) is a winter or summer annual, or occasionally a biennial (family Asteraceae) that is native to the Mediterranean region of Europe, northern Africa, and western Asia. It has been introduced into many parts of the world, including other parts of Europe, Australia, New Zealand, North America, South America, and South Africa. In the United State, it is most common in California, where it is found especially along the coast and in the Central Valley and on clay and alkaline soils. Bristly oxtongue has a sprawling habit and leaves with thick, often hooked hairs with swollen bases, given leaves a warty appearance. Flower heads are subtended by four bristly bracts; flower color is yellow.  This plant is most commonly found in agricultural and disturbed sites, where it can outcompete other vegetation.
Cal-IPC Rating:
Limited
?
CDFA Rating: None?
Assessment(s)
Plant Assessment Form - Information gathered by Cal-IPC on the impacts, rate of spread, and distribution of invasive plants in California. Does not include management information.
Weed Management Notes
No Weed RIC Management Notes are available for this species. Check for information on other species in the genus on the Weed RIC site.
Cal-IPC Newsletter Articles
Cal-IPC Symposium Presentations
Presentations are linked where available. Where a presentation is not available, find more information by reading the abstract in the Cal-IPC Symposia Archive.
There are no Symposium presentations associated with this species yet.
Other
Helminthotheca echioides

Information
Additional photos

Helminthotheca echioides (bristly ox-tongue) achenes. Photo: © 2007 Neal Kramer

Helminthotheca echioides (bristly ox-tongue) flower head (side view). Photo: © 2007 Neal Kramer

Helminthotheca echioides (bristly ox-tongue) leaves (rosette). Photo: © 2007 Neal Kramer

Helminthotheca echioides (bristly ox-tongue) flower heads. Photo: Ron Vanderhoff