Nothoscordum gracile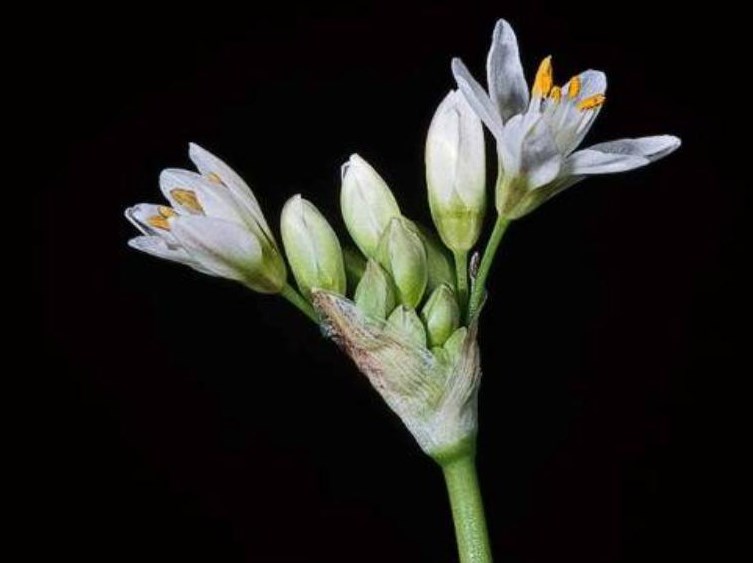 Common names: false garlic
Nothoscordum gracile (false garlic, false onionweed) is a perennial herb/ (family Liliaceae) with white flowers and long narrow grasslike leaves which is found in the central western ranges and south coast ranges of California. It is native to South America. False garlic grows in grasslands and spreads via seed and underground bulblets. Seeds are dispersed via wind, water and dumped garden waste. It is highly invasive and difficult to control. If using manual control, dig plants out rather than pulling them as pulling facilitates bulbs to split and multiply.
Cal-IPC Rating: Watch
CDFA Rating: -*?
Assessment(s)
Plant Risk Assessment

- An evaluation of the potential for a plant to be invasive in California.
Weed Management Notes
No Weed RIC Management Notes are available for this species. Check for information on other species in the genus on the Weed RIC site.
Cal-IPC Newsletter Articles
There are no newsletter articles associated with this species yet.
Cal-IPC Symposium Presentations
Presentations are linked where available. Where a presentation is not available, find more information by reading the abstract in the Cal-IPC Symposia Archive.
There are no Symposium presentations associated with this species yet.
Other
Nothoscordum gracile

Information