Euphorbia myrsinites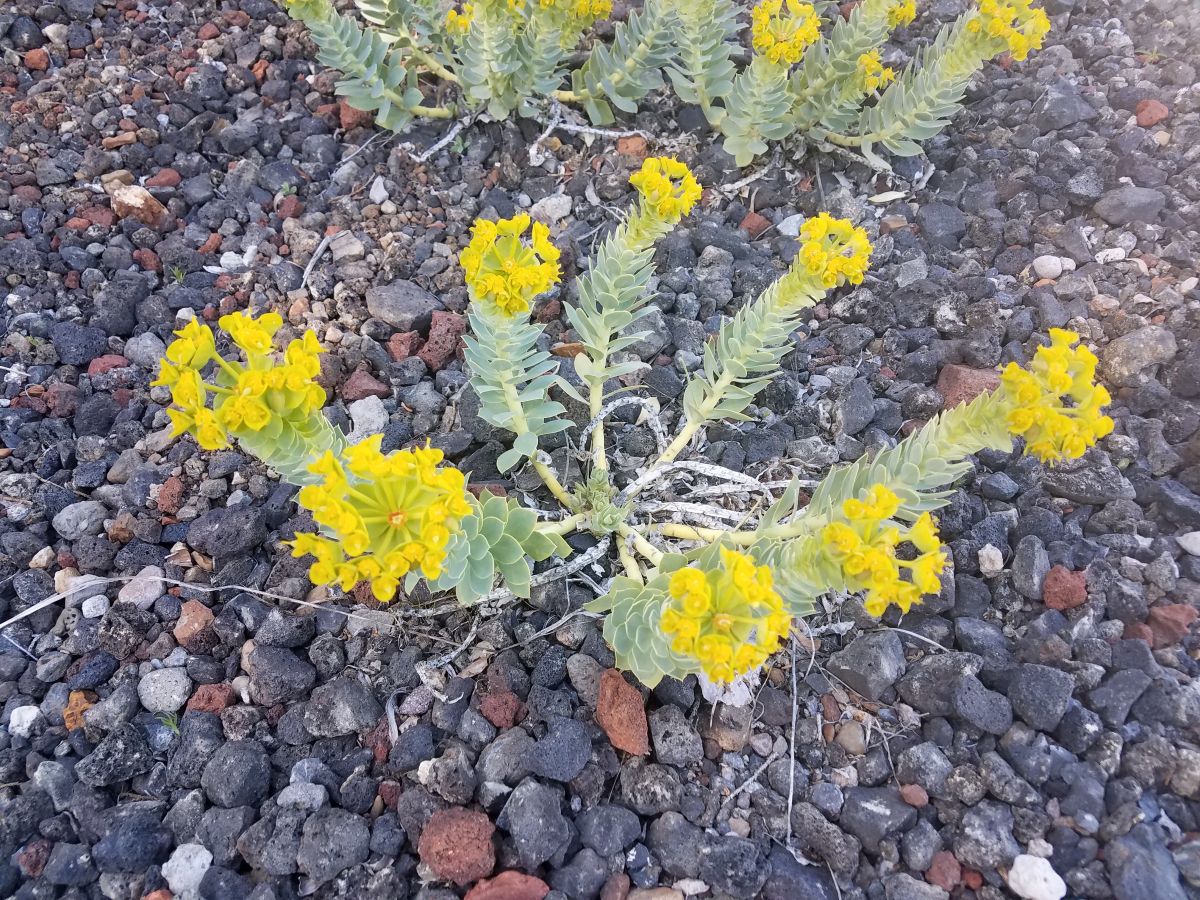 Synonyms: Tithymalus myrsinites (L.) Hill
Common names: myrtle spurge, creeping spurge
Euphorbia myrsinites L. (myrtle spurge) is an evergreen perennial that is native to Eurasia and has been widely introduced as an ornamental. Plants typically grow to 4-8″ tall from a woody base. Stems are ascending or trailing. Oval, blue-green, fleshy leaves are arranged in close spirals around stems. Plants bloom in spring; flowers are inconspicuous and greenish, subtended by showy yellow bracts. Myrtle spurge is listed as noxious weed in Colorado, Oregon, Washington and Utah, as well as California. Its leaves contain a latex that is a skin irritant and toxic to animals. This species can spread aggressively and is difficult to control once established.
Cal-IPC Rating: Watch
CDFA Rating: A?
Assessment(s)
Plant Risk Assessment

- An evaluation of the potential for a plant to be invasive in California.
Weed Management Notes
No Weed RIC Management Notes are available for this species. Check for information on other species in the genus on the Weed RIC site.
Cal-IPC Newsletter Articles
Cal-IPC Symposium Presentations
Presentations are linked where available. Where a presentation is not available, find more information by reading the abstract in the Cal-IPC Symposia Archive.
Other
Euphorbia myrsinites

Information