Carduus tenuiflorus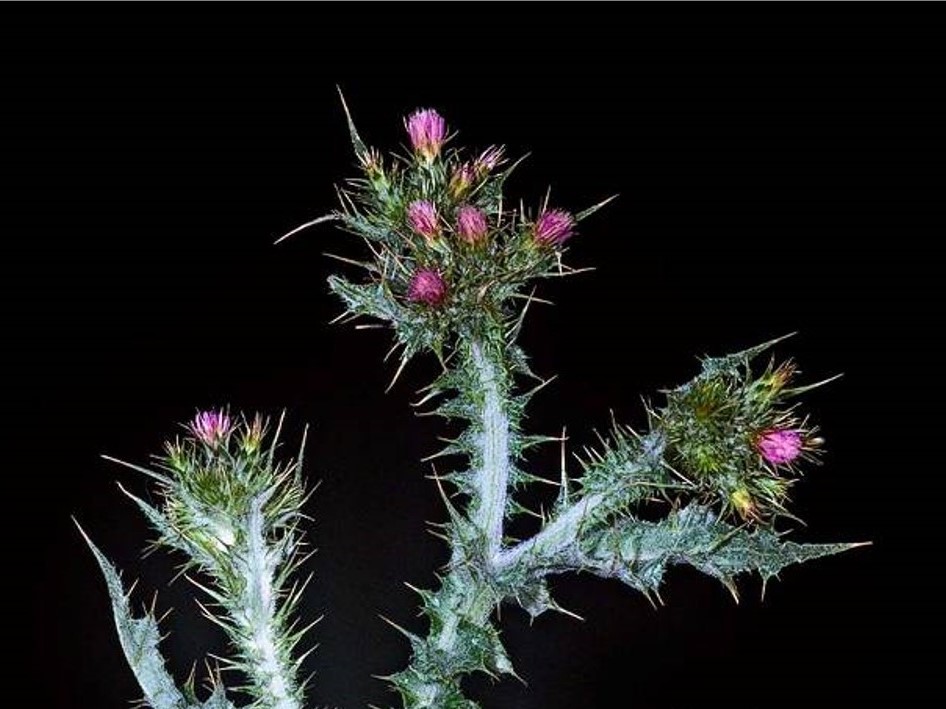 Common names: slenderflower thistle; Italian thistle; multiheaded thistle; seaside thistle; shore thistle; winged plumeless thistle
Carduus tenuiflorus (slenderflower thistle) is a tall annual or biennial  herb (family Asteraceae) that is native to Europe and is distributed across the California coast and in the Central Valley and Sierra foothill grasslands. It is similar in appearance and habit to Italian thistle (Carduus pycnocephalus), but is far less widely distributed and difficult to distinguish. Plants typically have more flower heads per cluster (5-20) and phyllaries (flower head scales) that are scarious-margins.  Slenderflower thistle reduces forage for wildlife and livestock due to its spiny nature.
Cal-IPC Rating:
Limited
?
CDFA Rating: -*?
Assessment(s)
Plant Assessment Form - Information gathered by Cal-IPC on the impacts, rate of spread, and distribution of invasive plants in California. Does not include management information.
Weed Management Notes
Management Notes - Information on management techniques and effectiveness from the University of California Cooperative Extension's Weed Research & Information Center.
Cal-IPC Newsletter Articles
There are no newsletter articles associated with this species yet.
Cal-IPC Symposium Presentations
Presentations are linked where available. Where a presentation is not available, find more information by reading the abstract in the Cal-IPC Symposia Archive.
There are no Symposium presentations associated with this species yet.
Other
Carduus tenuiflorus

Information
Additional photos

Carduus tenuiflorus (slenderflower thistle) phyllaries. Photo: © Dean Kelch, CDFA

Carduus tenuiflorus (slenderflower thistle) flower heads. Photo: Zoya Akulova

Carduus tenuiflorus (slenderflower thistle) stem. Photo: Zoya Akulova

Carduus tenuiflorus (slenderflower thistle) growth habit. Photo: Zoya Akulova