Carduus pycnocephalus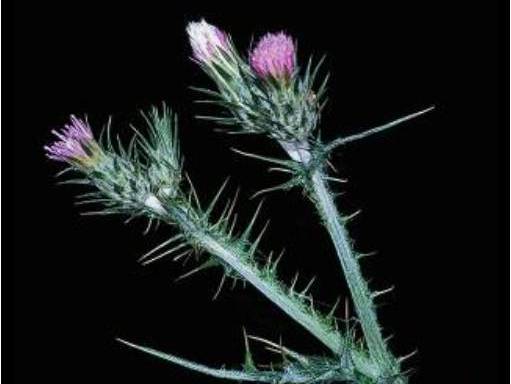 Common names: Italian thistle
Carduus pycnocephalus (Italian thistle) is a winter annual forb (family Asteraceae) widely distributed in disturbed open sites, roadsides, pastures, annual grasslands, and waste areas in much of California.
Cal-IPC Rating:
Moderate
?
CDFA Rating: -*?
Assessment(s)
Plant Assessment Form - Information gathered by Cal-IPC on the impacts, rate of spread, and distribution of invasive plants in California. Does not include management information.
Weed Management Notes
Management Notes - Information on management techniques and effectiveness from the University of California Cooperative Extension's Weed Research & Information Center.
Cal-IPC Newsletter Articles
Cal-IPC Symposium Presentations
Presentations are linked where available. Where a presentation is not available, find more information by reading the abstract in the Cal-IPC Symposia Archive.
Other
Carduus pycnocephalus

Information
Additional photos

Carduus pycnocephalus (Italian thistle) seedlings. Photo: © 2019 Neal Kramer

Carduus pycnocephalus (Italian thistle) flower heads (senescent). Photo: Zoya Akulova

Carduus pycnocephalus (Italian thistle) seed and pappus. Photo: Zoya Akulova

Carduus pycnocephalus (Italian thistle) flower heads. Photo: Bob Case

Carduus pycnocephalus (Italian thistle) stem. Photo: Keir Morse

Carduus pycnocephalus (Italian thistle) phyllaries. Photo: © 2001 Fred Hrusa, CDFA