Avena fatua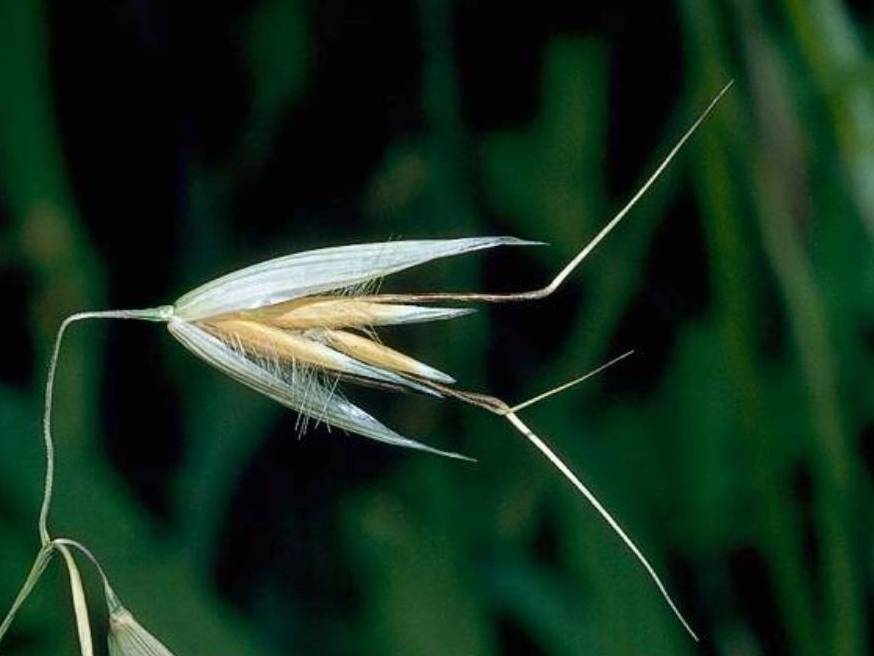 Common names: wild oats
Avena fatua (wild oat) is a winter annual grass (family Poaceae) that is a common agricultural weed. It grows in most grassland sites within the state, particularly in sandy/poor soils, often on the road verges. It is one of the annual grasses that was introduced as a forage species and has replaced the native perennial grasses.
Cal-IPC Rating:
Moderate
?
CDFA Rating: None?
Assessment(s)
Plant Assessment Form - Information gathered by Cal-IPC on the impacts, rate of spread, and distribution of invasive plants in California. Does not include management information.
Weed Management Notes
Management Notes - Information on management techniques and effectiveness from the University of California Cooperative Extension's Weed Research & Information Center.
Cal-IPC Newsletter Articles
There are no newsletter articles associated with this species yet.
Cal-IPC Symposium Presentations
Presentations are linked where available. Where a presentation is not available, find more information by reading the abstract in the Cal-IPC Symposia Archive.
The role of fire in managing invasive species at the Santa Rose Plateau Ecological Reserve. Laskey, Hailey; Principe, Zach (2022)
Using selective herbicides to control invasive annual grasses. Echols, Aaron (2022)
Utilizing pathways of invader dominance to identify natives of concern. LaForgia, Marina (2021)
Integrating weed control and trait-screened seed mixes to reduce the risk of postfire type conversion from coastal sage scrub to annual grasslands. Teller, Noah (2019)
Alteration of nitrogen cycling processes by exotic annuals in a California grassland. Carey, Chelsea; Hart, Stephen C. (2011)
The effects of Puccinia jaceae on yellow starthistle competition and growth. O'Brien, Jan; Tomaso, Joe Di; Kyser, Guy; Woods, Dale (2007)
California's fading wildflower legacy. Minnich, Richard A. (2004)
Exotic plants in the Sonoran desert region, Arizona and Sonora. Devender, Thomas R. Van; Frlger, Richard S.; M., Alberto Burquez (1997)
Fire controls yellow starthistle (Centaurea solstitalis) in California grasslands. Hastings, Marla S.; DiTomaso, Joseph M. (1996)
Effects of exotic plants on three California ecosystems. Minnich, Richard A. (1994)
Other
Avena fatua

Information