Zantedeschia aethiopica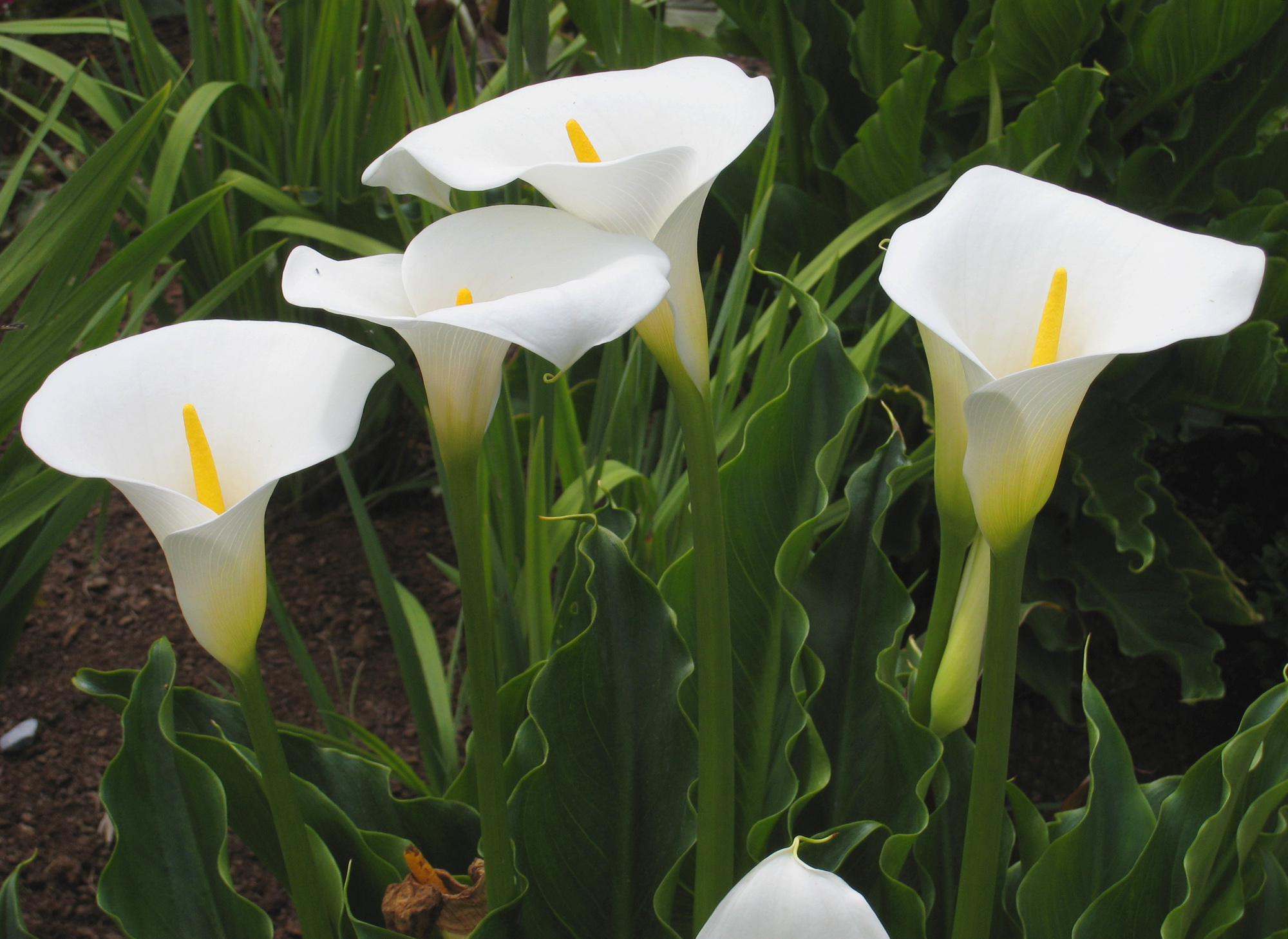 Common names: calla lily; arum lily
Zantedeschia aethiopica (calla lily) is a perennial (family Araceae) found along the coast of California, in the North and South Coast Ranges, and in the San Francisco Bay area. Native to South Africa, calla lily is grown as an ornamental plant, and most invading populations are found near human habitations in coastal prairies and wetlands. Calla lily reproduces by bird-dispersed seeds and vegetatively via rhizomes, which may be spread by moving soil or garden cuttings. In western Australia and New Zealand, calla lily is an aggressive invader of riparian areas and pastureland.
Rating:
Limited
Cal-IPC Resources
Other Resources
USDA PLANTS database -
Federal database with information on identification and distribution, and links to websites in individual states.
Jepson Online Interchange for California Flora - Information on taxonomy, biology, and distribution from the UC Berkeley Jepson Herbarium.
CalFlora - Distribution information by county based on submitted observations and herbarium specimens.
Symposium Presentations
Cal-IPC News Articles
Randall, R. P. and S. G. S. Lloyd (2003). Weed warning from downunder: The weed potential of selected South African plants in cultivation in California. CalEPPC News. 11: 4-6.