Schismus arabicus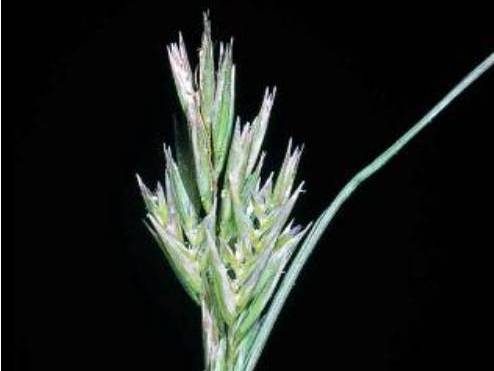 Common names: Mediterranean grass; Arabian schismus
Schismus arabicus (Mediterranean grass) is an annual grass (family Poaceae) found mostly in disturbed areas and deserts. It is difficult to distinguish from its close relative Schismus barbatus. Both species contribute to the conversion of desert shrubland into annual grassland by carrying fire across open areas, where they ignite and kill native shrubs.
Cal-IPC Rating:
Limited
Cal-IPC Assessment
Plant Assessment Form - Information gathered by Cal-IPC on the impacts, rate of spread, and distribution of invasive plants in California. Does not include management information.
Cal-IPC Newsletter Articles
Cal-IPC Symposium Presentations
Bell, M. D. and E. B. Allen. (2011). The interaction of soil surface gravel content and nitrogen deposition on the seedbank of the invasive grasses Schismus arabicus and Schismus barbatus in the northwest Sonoran Desert. Cal-IPC 2011 Symposium. Tahoe City, CA, California Invasive Plant Council.
Brooks, M. L. and T. C. Esque (1999). Alien grasses in the Mojave and Sonoran deserts. California Exotic Pest Plant Council Synposium '99. Sacramento, CA.
Clines, J., J. DiTomaso, et al. (2004). Grasses working group. California Invasive Plant Council Symposium 2004. Ventura, CA.
Devender, T. R. V., R. S. Frlger, et al. (1997). Exotic plants in the Sonoran desert region, Arizona and Sonora. California Exotic Pest Plant Council Symposium '97. Concord, CA.
Other
Schismus arabicus

Information