Salvinia molesta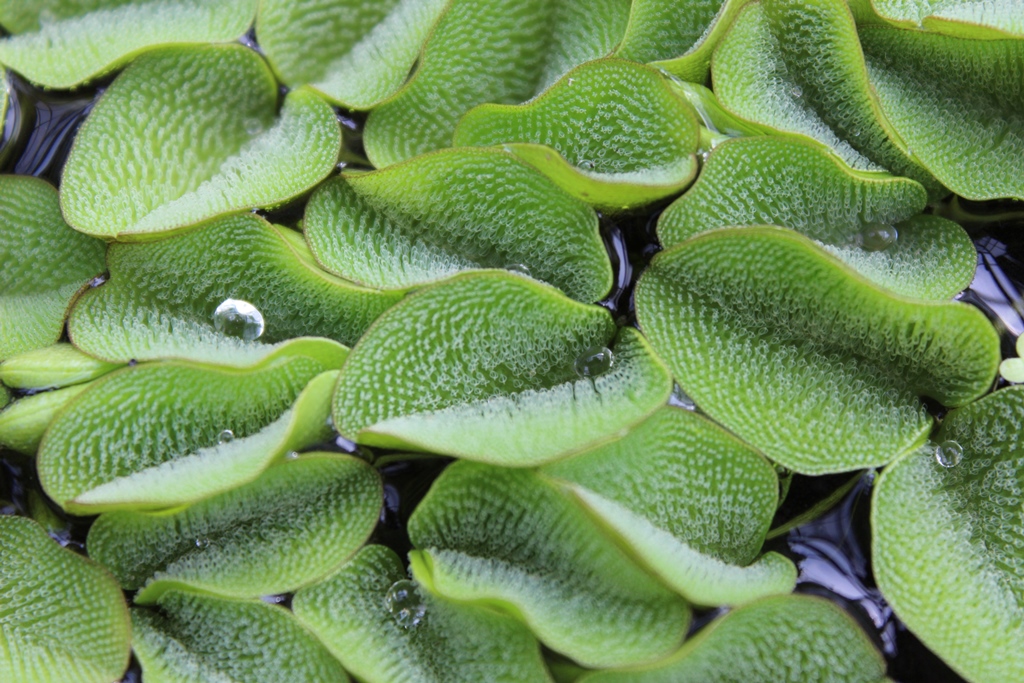 Synonyms: The Salvinia genus is complex of closely-related aquatic ferns that are difficult to distinguish from one another: Salvinia auriculata, S. biloba, S. hertzogii, S. molesta
Common names: giant salvinia; karibaweed; water velvet; African pyle; aquarium watermoss; water fern; koi kandy
Salvinia molesta (giant salvinia) is a floating aquatic fern (family Salviniaceae) found in the lower Colorado River and its drainages in the Sonoran Desert, and in San Luis Obispo County, California. Giant salvinia was originally introduced for use in aquaria and ponds. It grows in dense mats that may completely cover water surfaces, preventing water movement, increasing stagnation, and decreasing available oxygen. The thick mats exclude native plants, animals and recreationists while creating more habitat for mosquitoes. Giant salvinia is listed as a federal and state noxious weed.
Rating:
High
Cal-IPC Resources
Other Resources
Symposium Presentations
Tu, M. and J. M. Randall (2003). 2003 Cal-IPC red alert! New invasions, recent expansions, and a few others to be on the look-out For. California Invasive Plant Council Symposium 2003. Kings Beach, CA.
Cal-IPC News Articles
Winans, B. (2000). Salvinia molesta: Quick response averts expensive eradication project. CalEPPC News. 8: 3.