Poa pratensis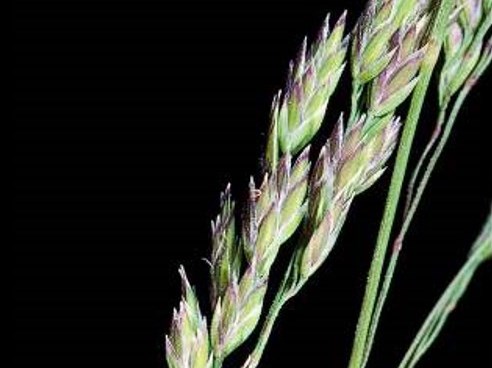 Synonyms: Paneion pratense (L.) Lunell., several subspecies
Common names: Kentucky bluegrass; smooth meadowgrass
Poa pratensis (Kentucky bluegrass) is a perennial grass (family Poaceae) that has escaped cultivation and is found sporadically in many different habitats in California. Kentucky bluegrass can produce 200 seeds per panicle in the first year and the species increases with grazing and burning. Kentucky bluegrass out competes with native species, reducing overall diversity and altering species composition.
Cal-IPC Rating:
Limited
Cal-IPC Assessment
Plant Assessment Form - Information gathered by Cal-IPC on the impacts, rate of spread, and distribution of invasive plants in California. Does not include management information.
Weed RIC Management Notes
Management Notes - Information on management techniques and effectiveness from the University of California Cooperative Extension's Weed Research & Information Center.
Cal-IPC Newsletter Articles
There are no newsletter articles associated with this species yet.
Cal-IPC Symposium Presentations
Quinn, L., B. Davis, et al. (2006). Does horse manure harbor invasive plants? Cal-IPC Symposium. Rohnert Park, CA.
Other
Poa pratensis

Information