Peganum harmala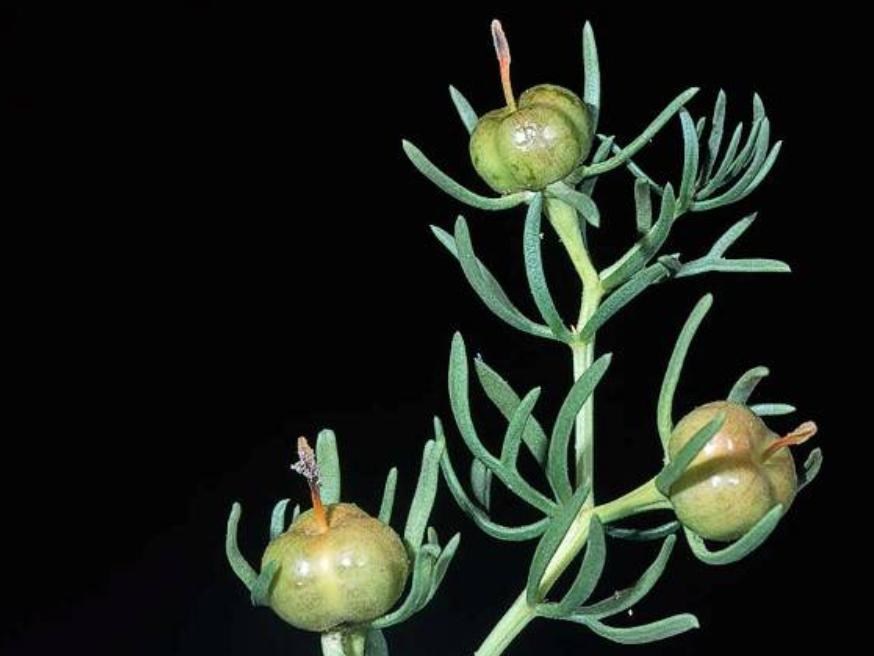 Common names: African-rue
Peganum harmala (African-rue) is a perennial herb/ (family Zygophyllaceae) with white flowers and thin narrow leaves found in the Mojave Desert in California. It is native to the Mediterranean and central Asia. It favors grasslands. It spreads via seeds and roots. Seeds are dispersed by water, animals, farm machinery and other vehicles. Local spread occurs when pieces of rootstock are severed and moved during cultivation.
Cal-IPC Rating:
Watch
Cal-IPC Assessment
Plant Risk Assessment

- An evaluation of the potential for a plant to be invasive in California.
Cal-IPC Symposium Presentations
None for this species.
Other
Peganum harmala

Information
CalFlora - Distribution information based on submitted observations and herbarium specimens.