Mentha pulegium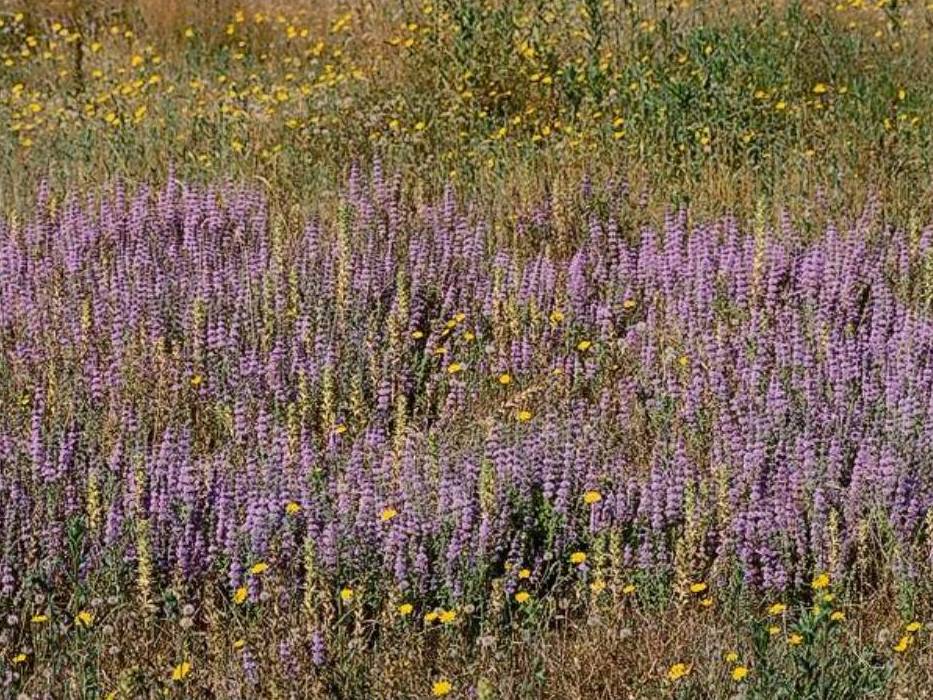 Synonyms: Mentha daghestanica Boriss.; Pulegium dagestanicum (Boriss.) Holub; Pulegium vulagare Mill.
Common names: pennyroyal; European pennyroyal; grows-in-a-ditch
Mentha pulegium (pennyroyal) is a perennial mint (family Lamiaceae) with a variable habit, ranging from low-growing, spreading plants to lanky, upright sub-shrubs. Although considered uncommon in much of California, pennyroyal occurs in the Sierra foothills, Central Valley, and most coastal counties from the Mexican border to Oregon. It is common as an obligate wetland indicator species in seasonally inundated soils of valley bottomlands, usually below 1,640 feet (500 m) elevation. Pennyroyal grows in flooded or seasonally wet areas: seeps, streamsides, vernal pools and swales, marshes, and ditches. Although pennyroyal is considered moderately invasive in wetlands its ecological impacts are not well documented. It clearly prospers in habitats that were once dominated by native plants, suggesting that it may have displaced some species. In particular, the flora of vernal pools may have suffered loss of habitat through the introduction of pennyroyal.
Rating:
Moderate
Cal-IPC Resources
Other Resources
Symposium Presentations
Connick, S. and M. Gerel (2004). Partnering to prevent invasions of plants of horticultural origin. California Invasive Plant Council Symposium 2004. Ventura, CA.
Pickart, A. J. and K. S. Wear (1999). The ecology of Parentucellia viscosa in dune wetlands. California Exotic Pest Plant Council Symposium '99. Sacramento, CA, California Exotic Pest Plant Council.
Quinn, L., B. Davis, et al. (2006). Does horse manure harbor invasive plants? Cal-IPC Symposium. Rohnert Park, CA.
Cal-IPC News Articles
Connick, S. and M. Gerel (2005). Don't sell a pest: A new partnership to prevent plant invasions through horticulture. Cal-IPC News. 13: 4-5,14.
Madison, J. (1996). Highways as corridors of dispersal. CalEPPC News. 4: 9.