Hypericum grandifolium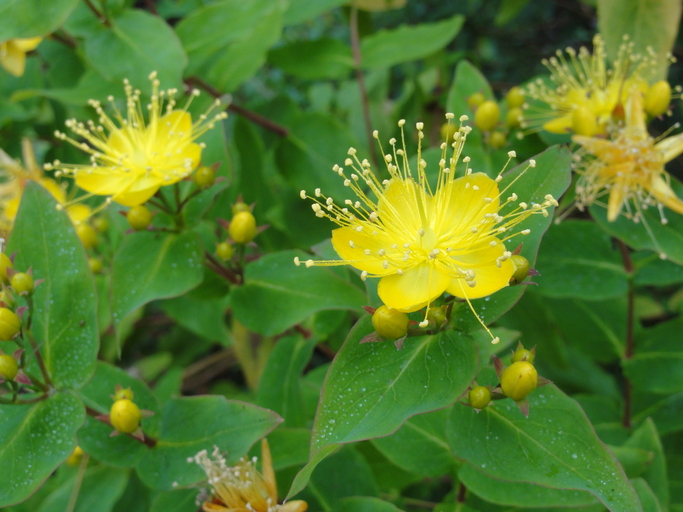 Common names: large-leaved hypericum
Hypericum grandifolium (large-leaved hypericum) is a shrub (family Clusiaceae) with yellow flowers and oval-shaped leaves found in the San Francisco Bay area in California. It is native to Madeira and the Canary Islands. It grows in woodlands. It spreads via rhizomes and seeds. Its seeds are buoyant and can be carried by water.
Cal-IPC Rating:
Watch
Cal-IPC Assessment
Plant Risk Assessment

- An evaluation of the potential for a plant to be invasive in California.
Weed RIC Management Notes
No Weed RIC Management Notes are available for this species. Check for information on other species in the genus on the Weed RIC site.
Cal-IPC Newsletter Articles
Cal-IPC Symposium Presentations
There are no Symposium presentations associated with this species yet.
Other
Hypericum grandifolium

Information
CalPhotos - Images of plants taken mostly in California.
Calflora - See the distribution of this species on Calflora's map of California.
USDA PLANTS Database - Federal database with information on identification and distribution, and links to websites in individual states.